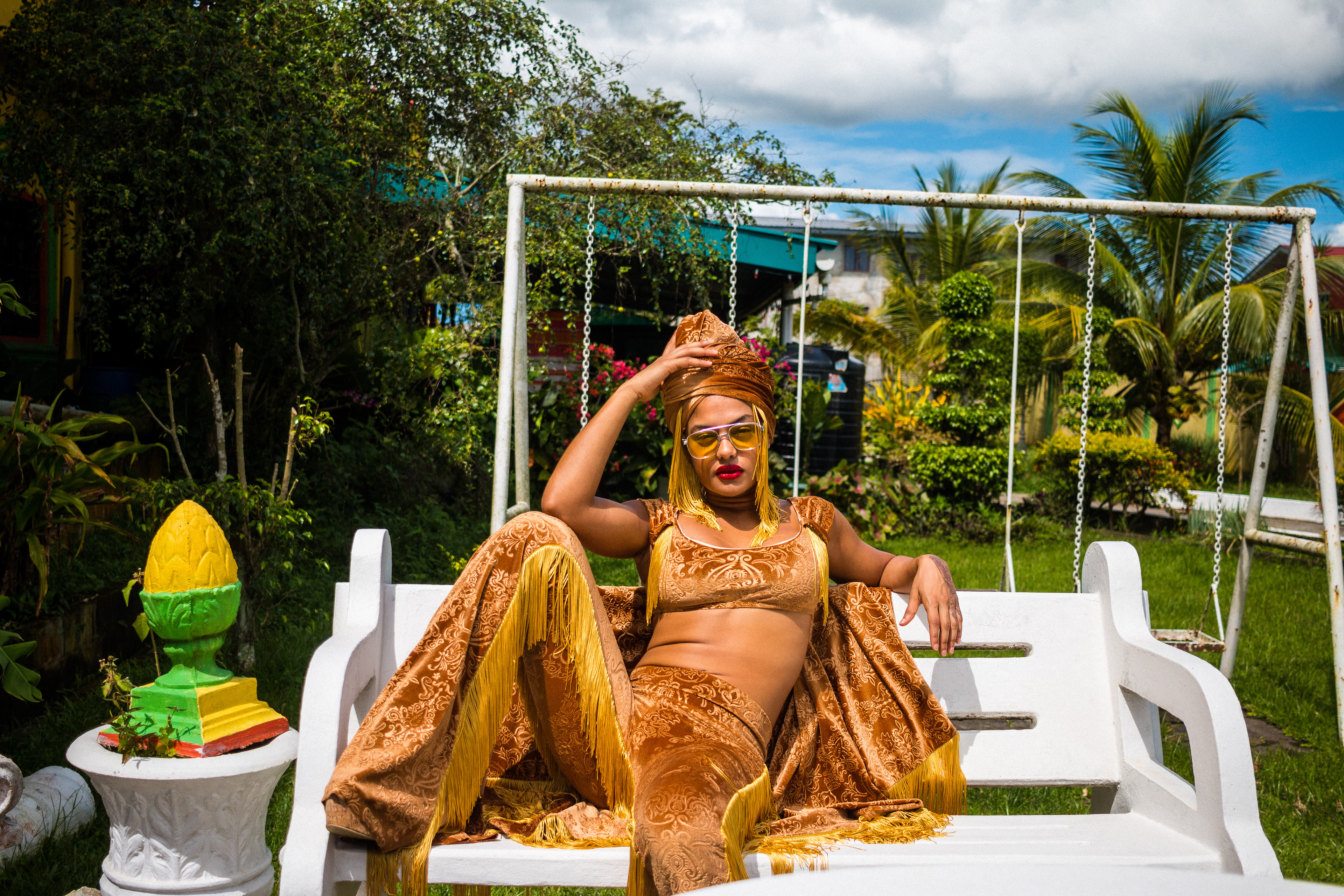 Inspired by 1970's imagery I created this look to channel a strong Caribbean female character, I named her 'Chixsie Goldteeth', a play on 70's blacksploitation film characters like Foxy Brown. 
The feminist push currently moving through popular cultural zeitgeist prompted me to reflect on what it means to be a strong woman in the Caribbean, and just how different that looks from 'Metoo' feminism of the West. 
Having been raised by a strong West Indian matriarch, there was more emphasis, in my upbringing, on 'picking up the slack' and less on fighting for gender equality- not that I am opposed to gender equality- but more so that I understand there exists dynamic levels to the feminist experience- and not all feminists stand for, or believe in the same things. My mother, and aunts are central to my understanding of what it takes to be a strong woman- so most, if not all, of my feminist sensibilities are drawn directly from being raised by them.  In this context, they were not afraid to inhabit masculine roles, as providers, while still remaining dutiful caregivers and housewives. 
I wanted this character to reflect those ideals- that feminine and masculine energy could coexist, that one could be both hyper feminine and hyper masculine. We see the character appearing feminine by way of dress and pose, while retaining a certain masculine demeanor and bravado.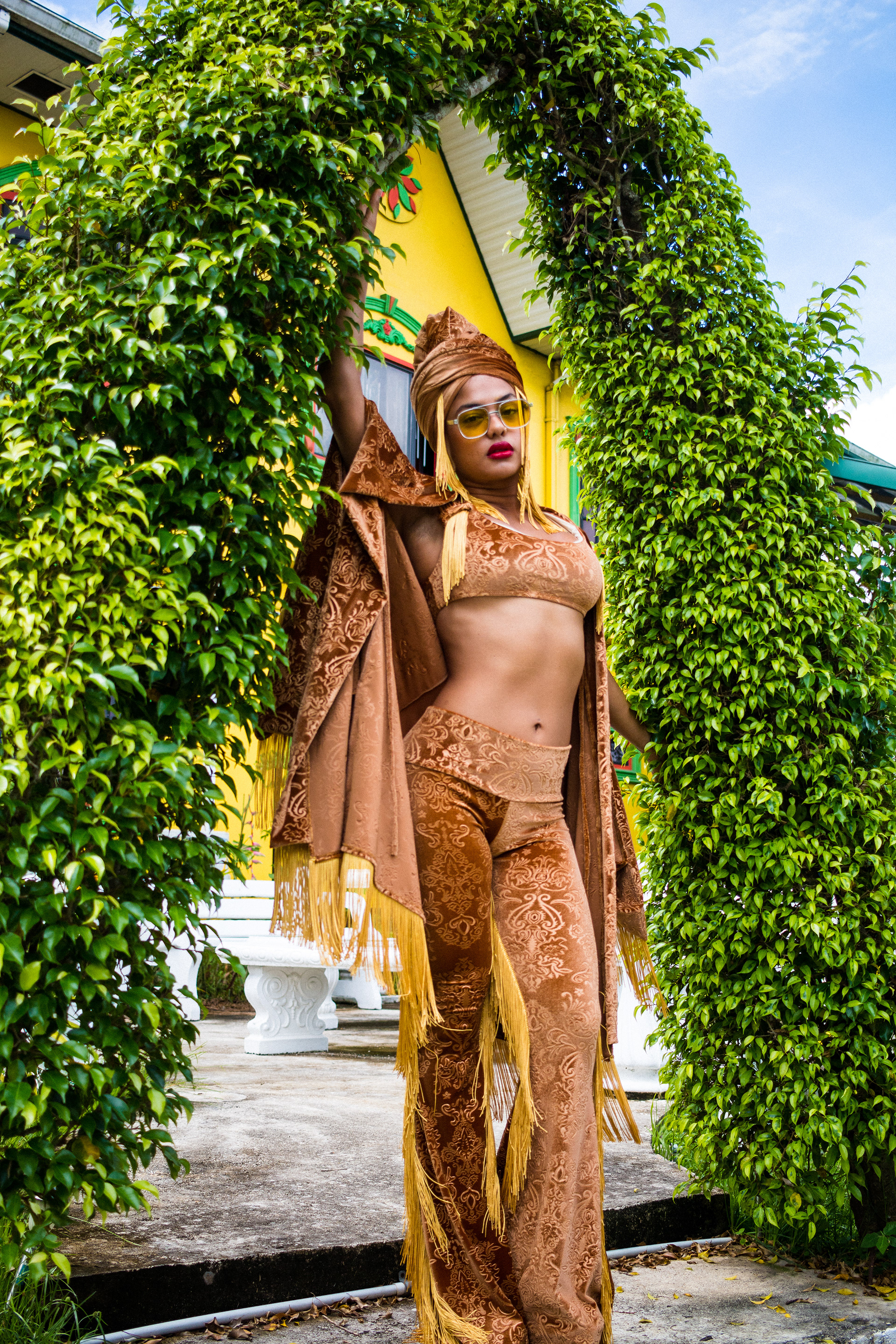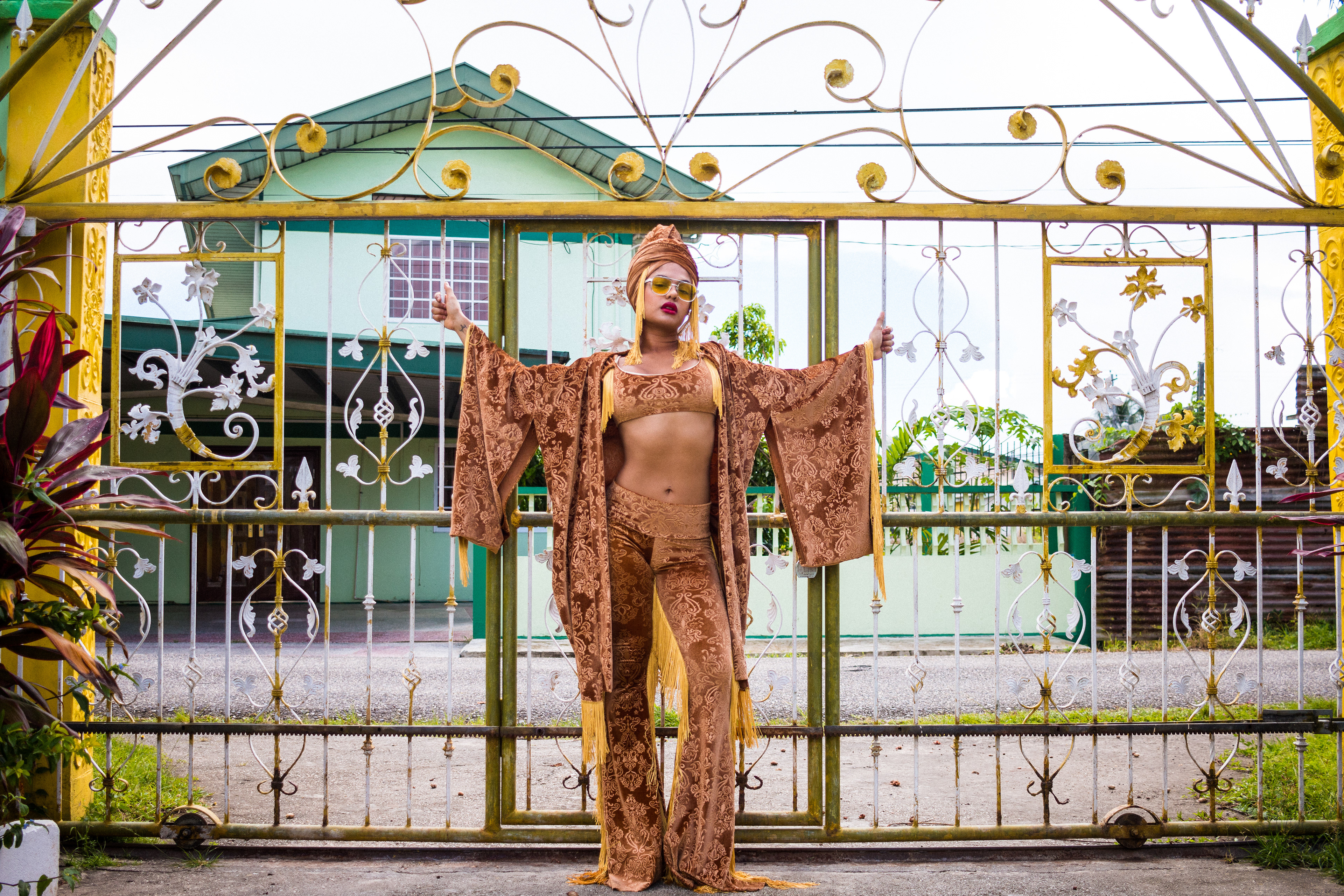 Long time friend
Jonathan Ibero
shot this in Trinidad and it was another last minute, unplanned shoot. Jonathan is a soft spoken yet knowledgable photographer, and every time we work together I am floored by the final edits. He needs very little direction and has an uncanny ability to capture me in such candid moments of repose; I feel like he captured me fully as this character. For me, the art of photography is not just about lighting and aperture- but more about the photographer's ability to interact with and prod the subject. 
We shot this at my cousin's best friend, Devaughn's, house, and it was such a pleasure. Not only was the house immaculately decorated in the most retro West Indian fashion, but Devaughn's dad was a dream. His nickname is Chixsie and upon our arrival at 10 AM, decked out in a vintage Gucci Polo and gold wristwatch, he offered us some neat pours of Johnnie Walker black label. We politely declined- and Chixsie then proceeded to act as Photography Assistant- moving furniture around, inviting us upstairs where they had two more living room sets- bringing the household total to five. I decided to name this character after him as a way to pay homage to his style and endearing hospitality.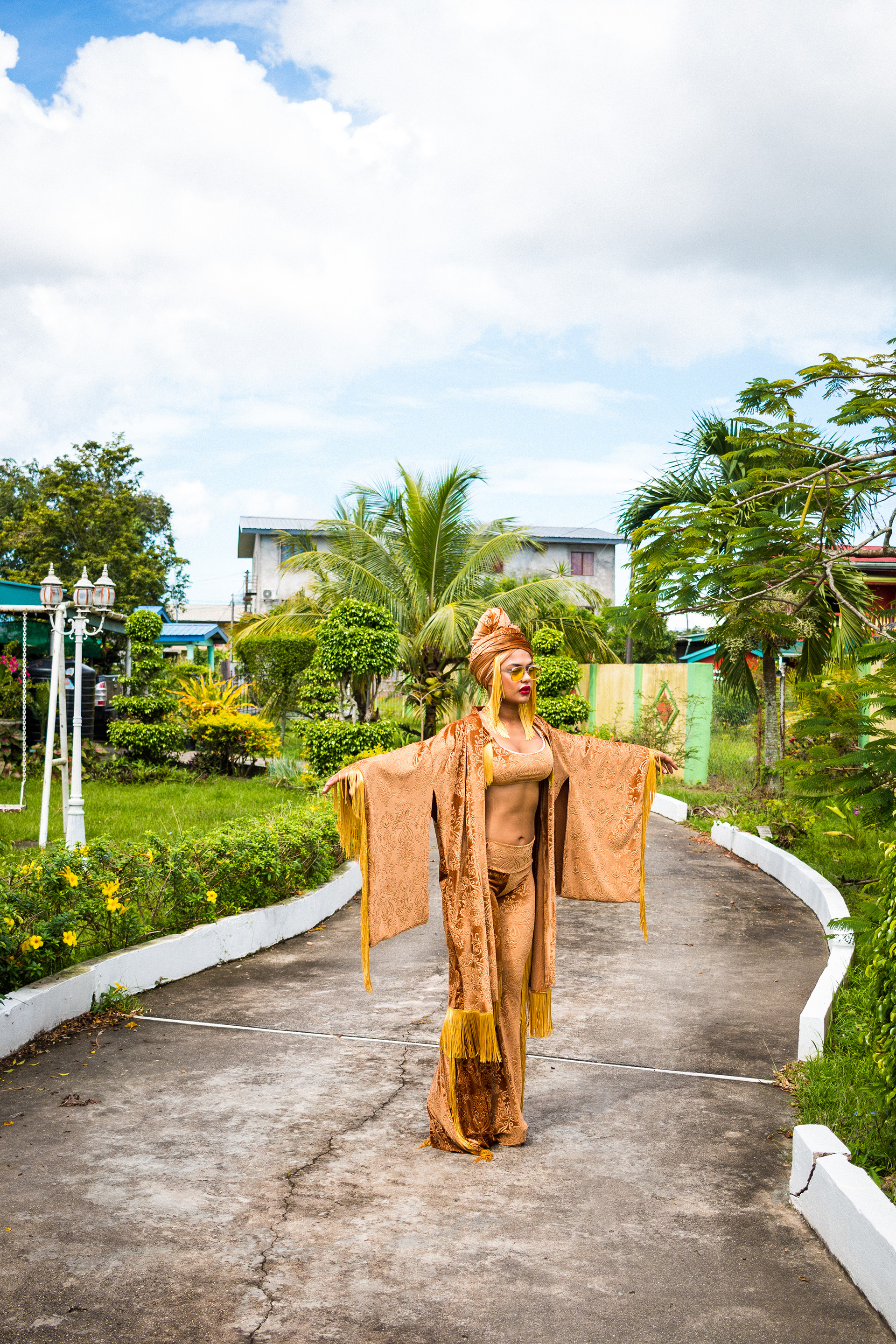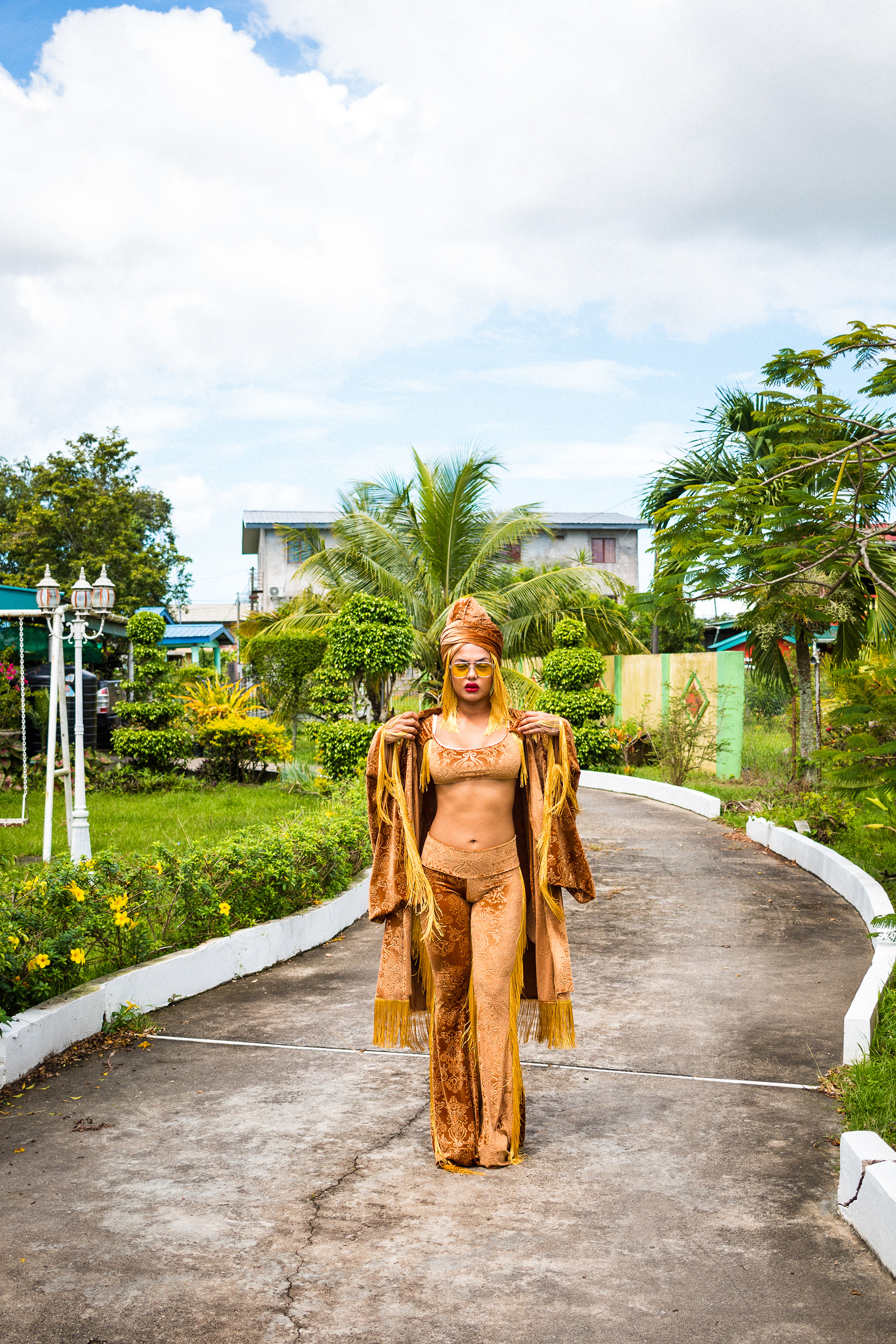 Inspired by 1970's Foxy Brown posters- I reimagined what this character might be like. Growing up in the states, I never saw strong West Indian female characters on TV so I tried to envision her here.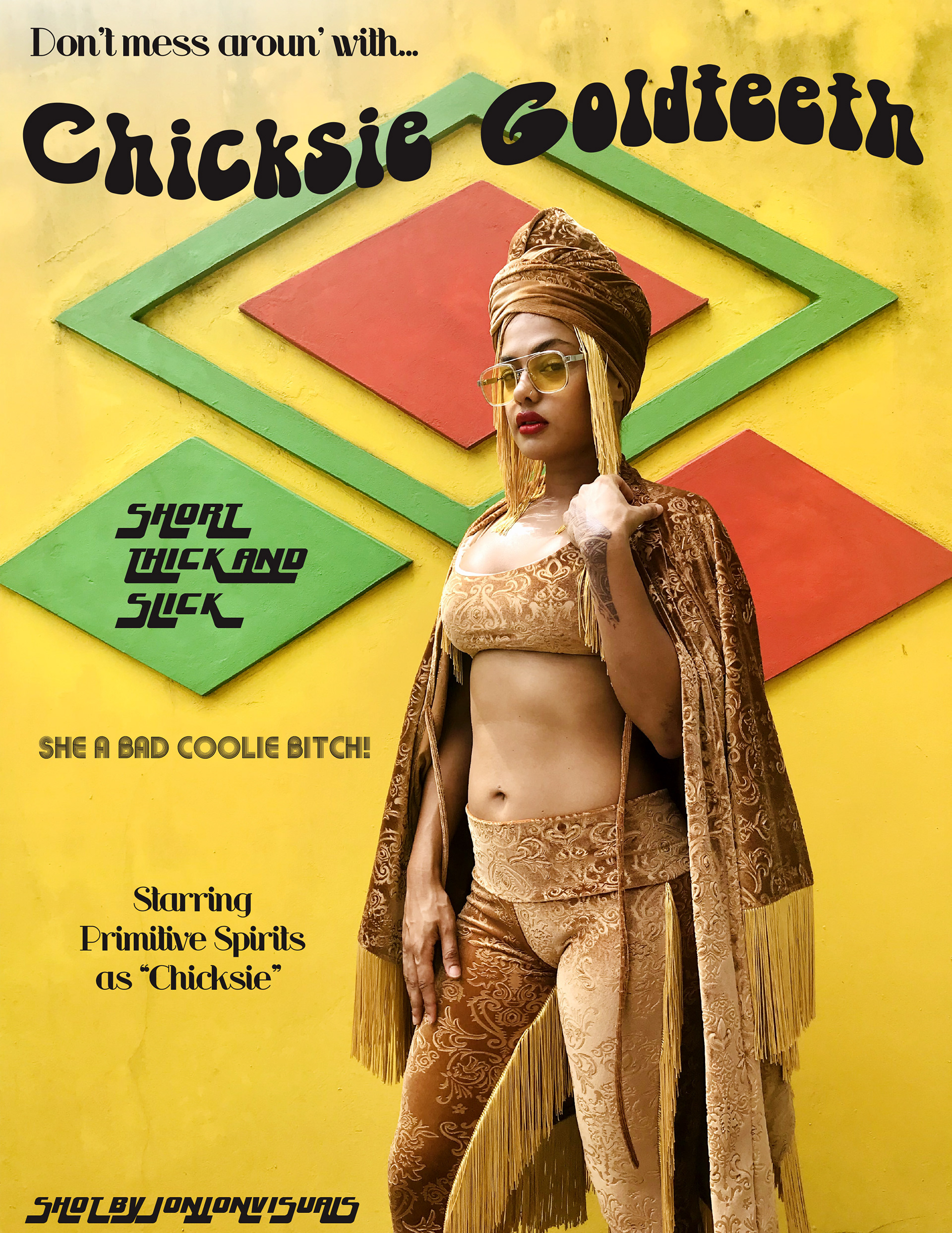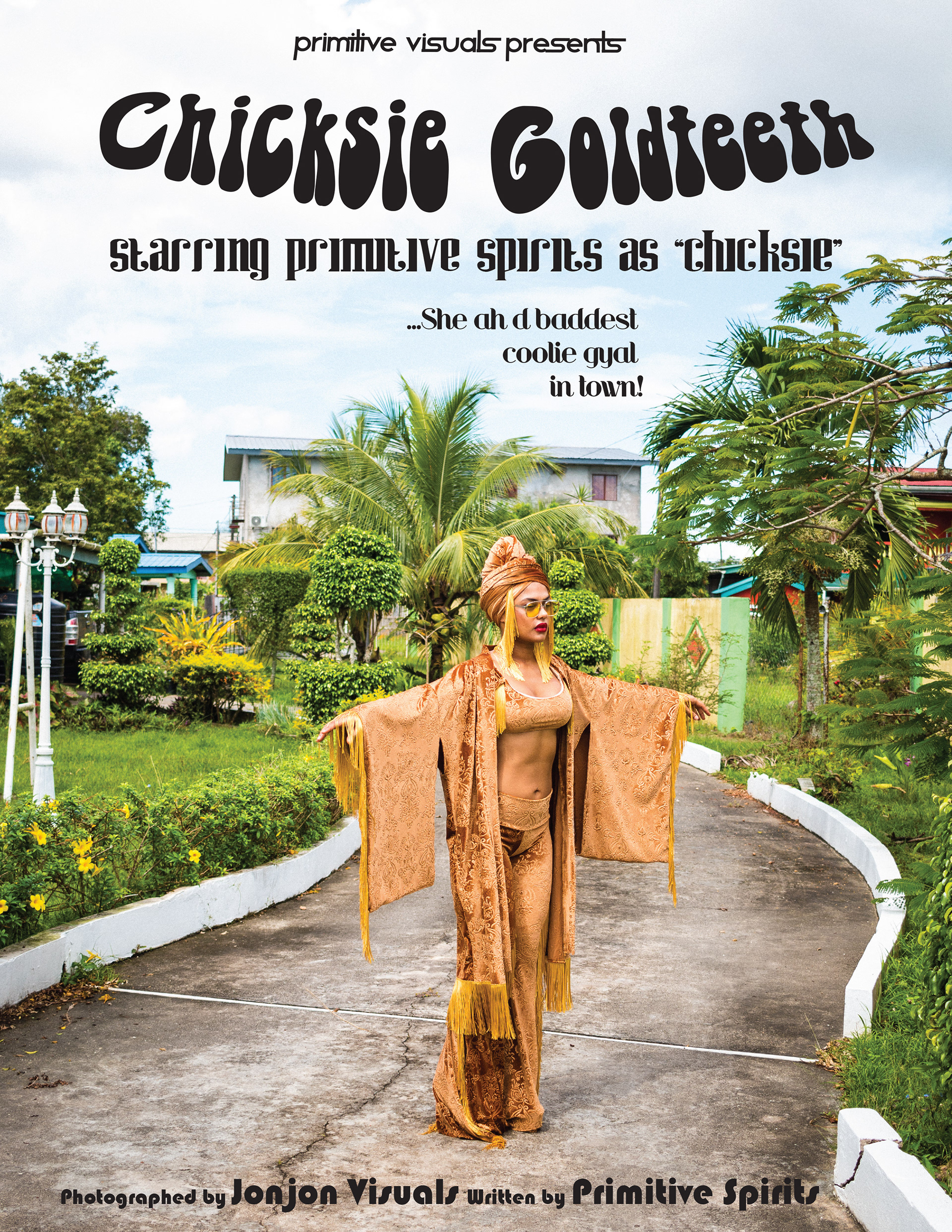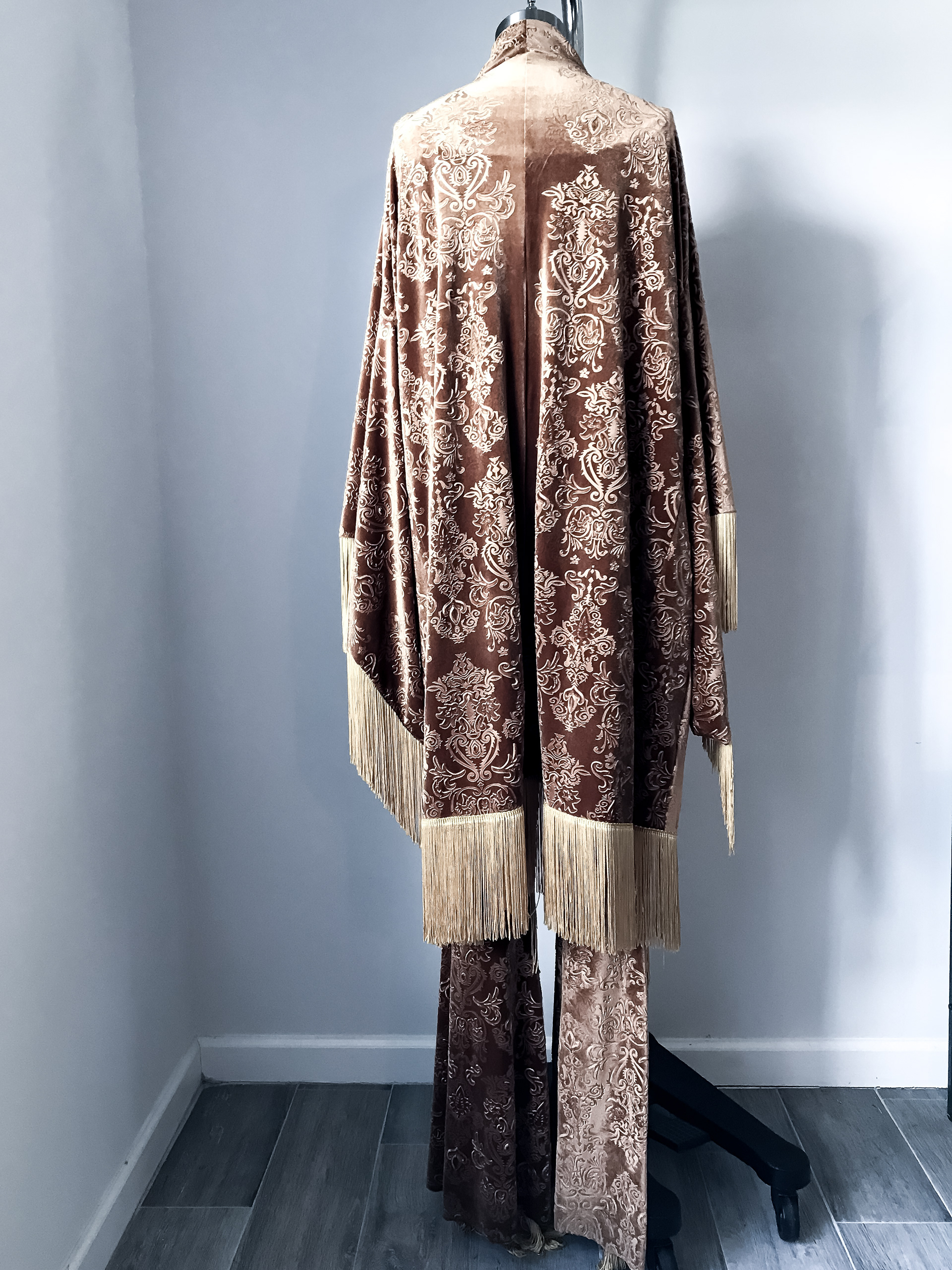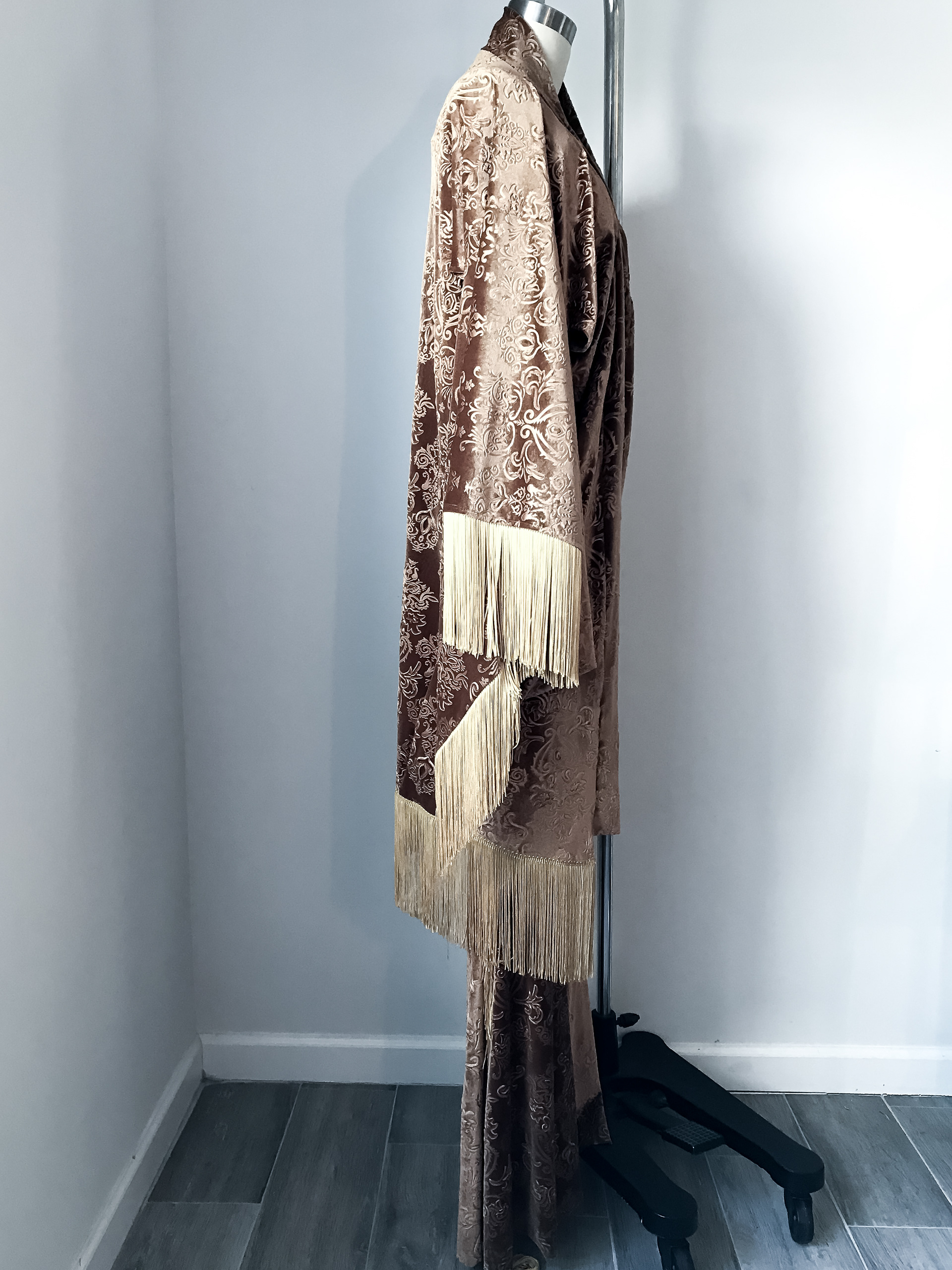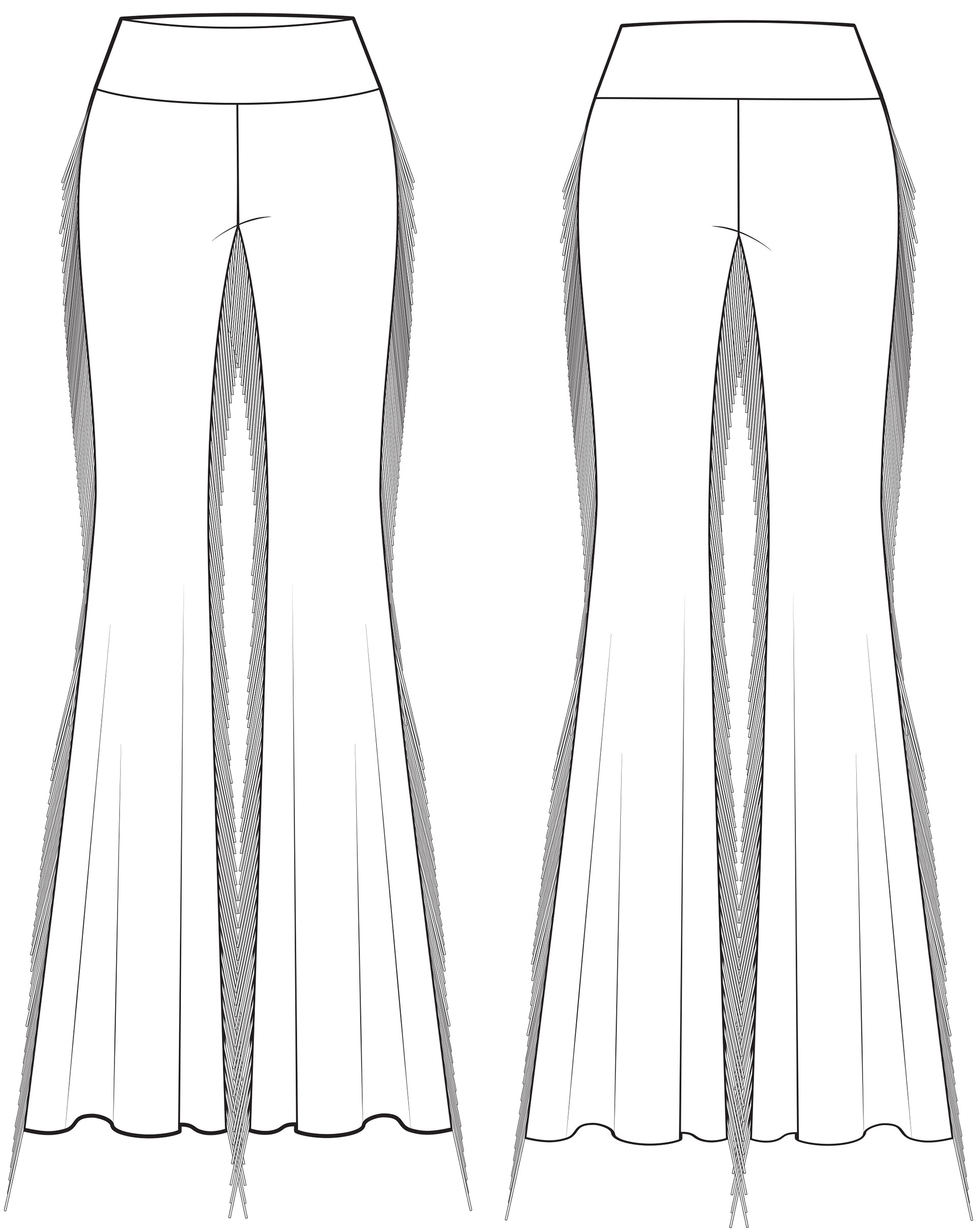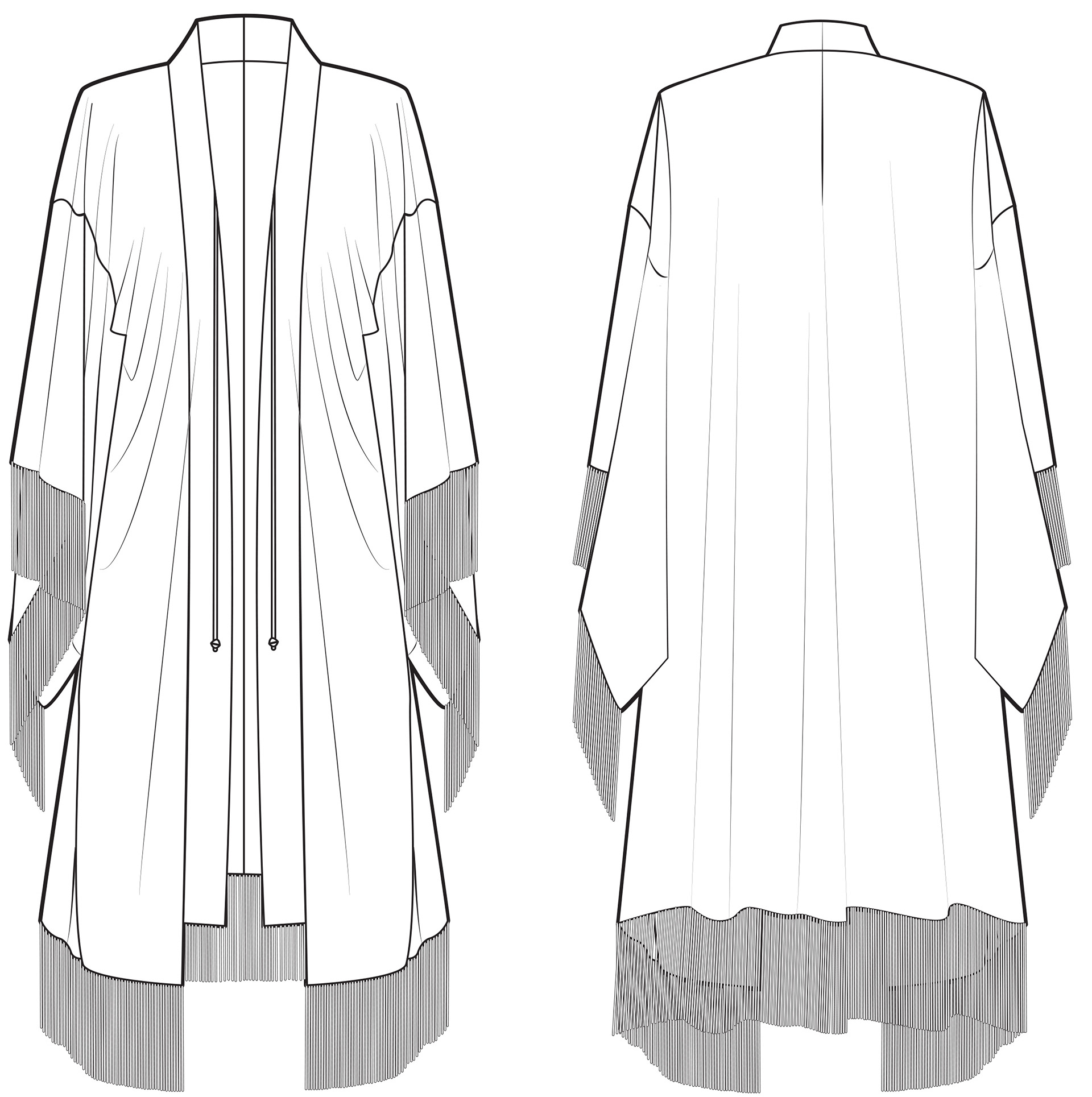 Photography by Jonathan Ibero