The concept of this shoot was "get you a girl who can do both."  I frequently touch on the notion of duality throughout my work- because I think too often we limit ourselves to just one thing. I consider myself articulate and well read- but that doesn't mean I can't like trap music and have gold-teeth. Too often society begs us to check one box- and that's something I simply refuse to do. 
Deeper context aside, at a base level- the concept of "Get you a girl who can do both" refers to a girl that can wear sneakers and also designer heels, so I styled some of my custom pieces (detailed images below) with designer heels and sneakers from my personal collection. Sneaker culture is a huge part of what it means to be a Miamian- especially in the working class neighborhood of Fountainbleau, where I grew up. That, coupled with the fact that women in Miami are known for over dressing, was the inspiration behind this shoot. With my activewear brand,
Habit Activ
- I try to create images that speak to the archetypal "Miami Girl." She is strong, sexy, and has a street edge. I styled the look with a long ponytail and nose chain as a nod to my West Indian roots. 
Shot by my great friend and fellow Miami Girl
Janin Cruz
.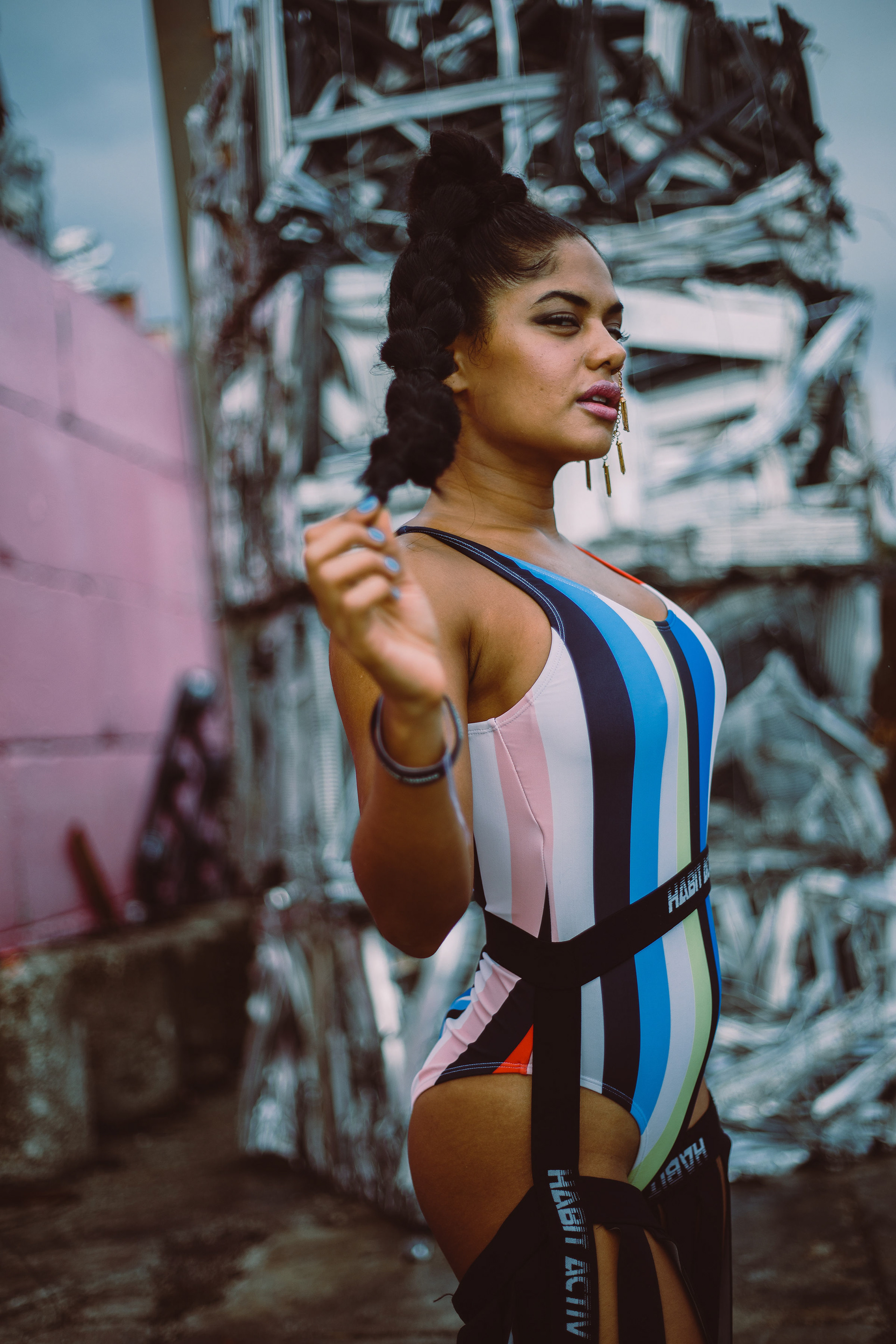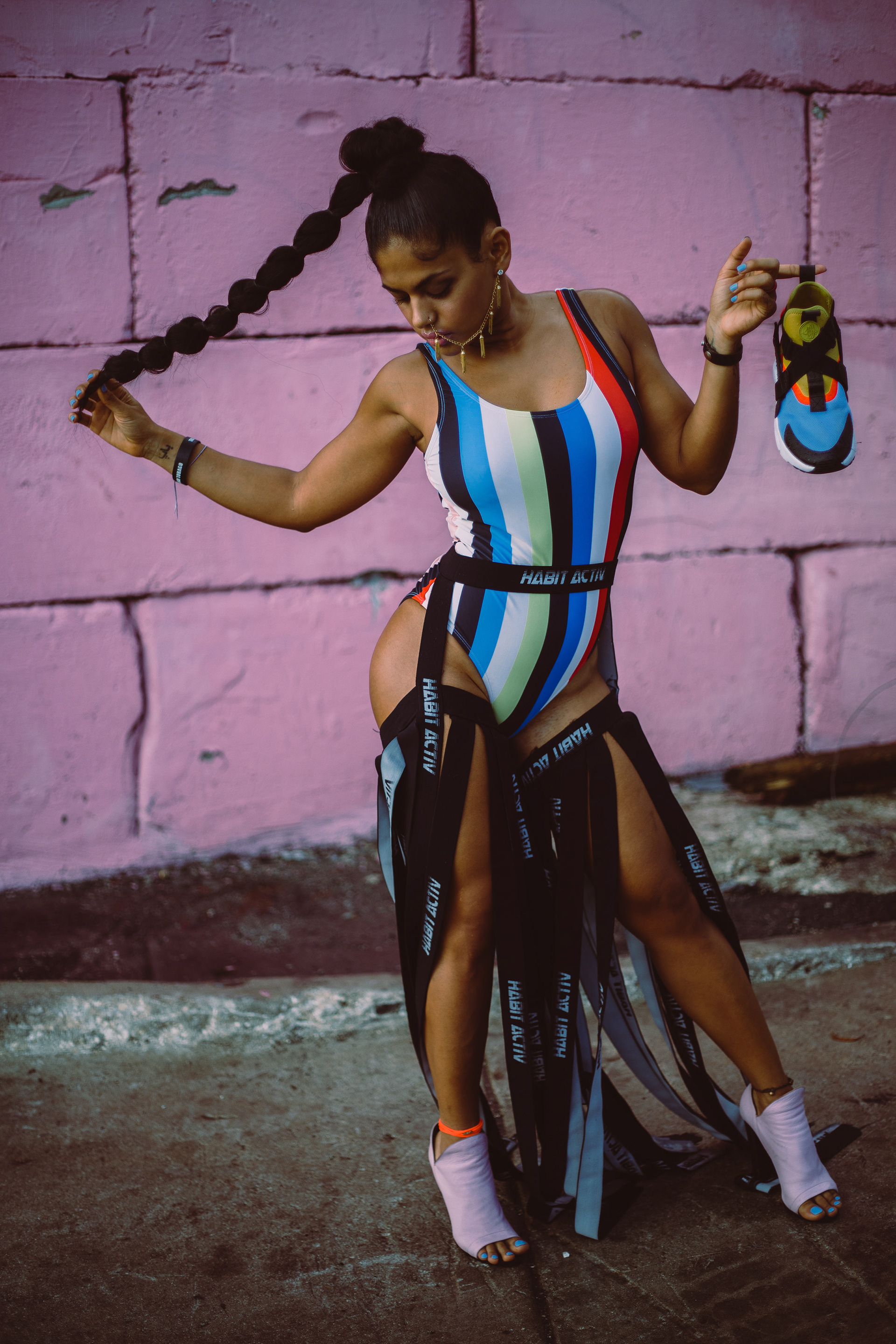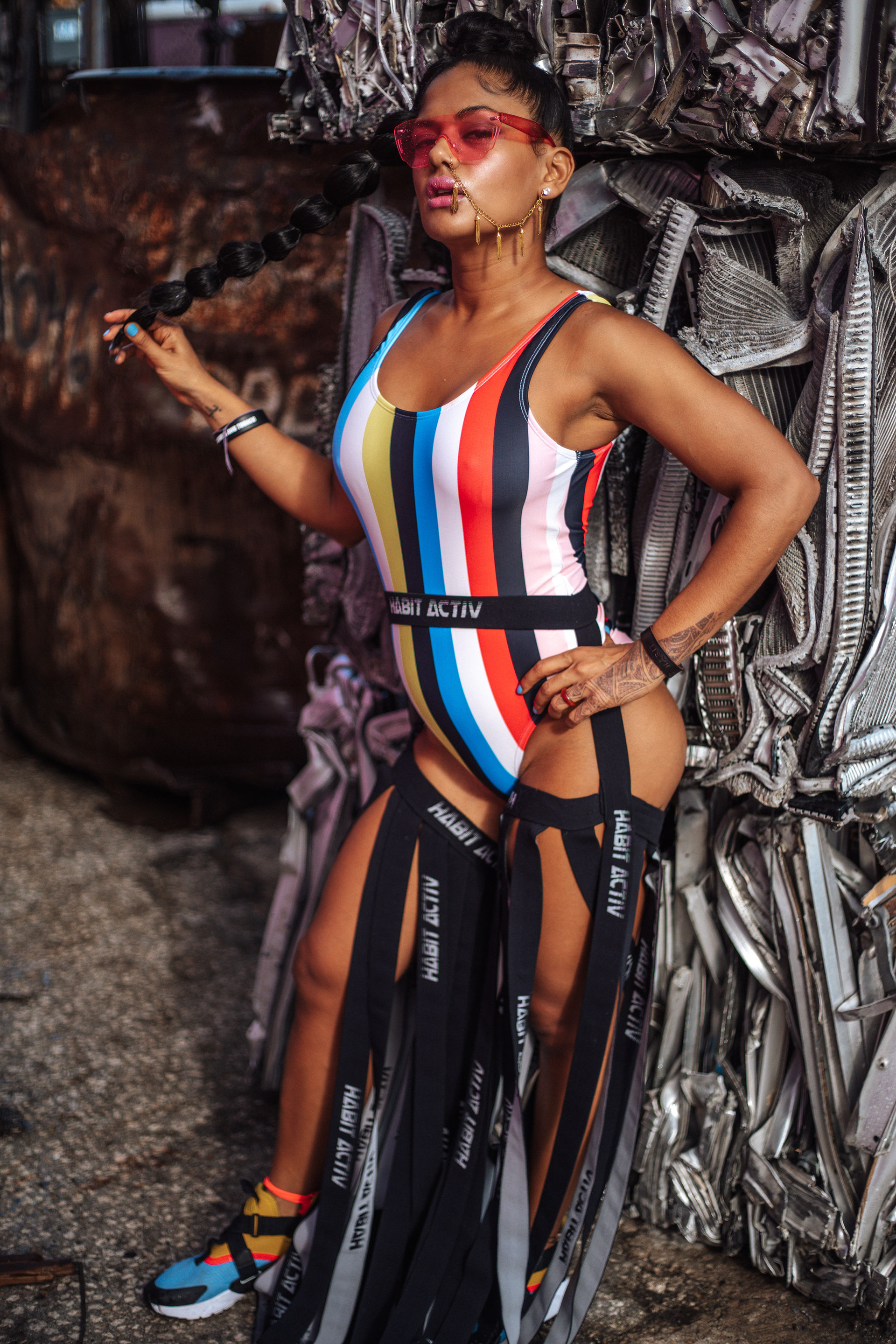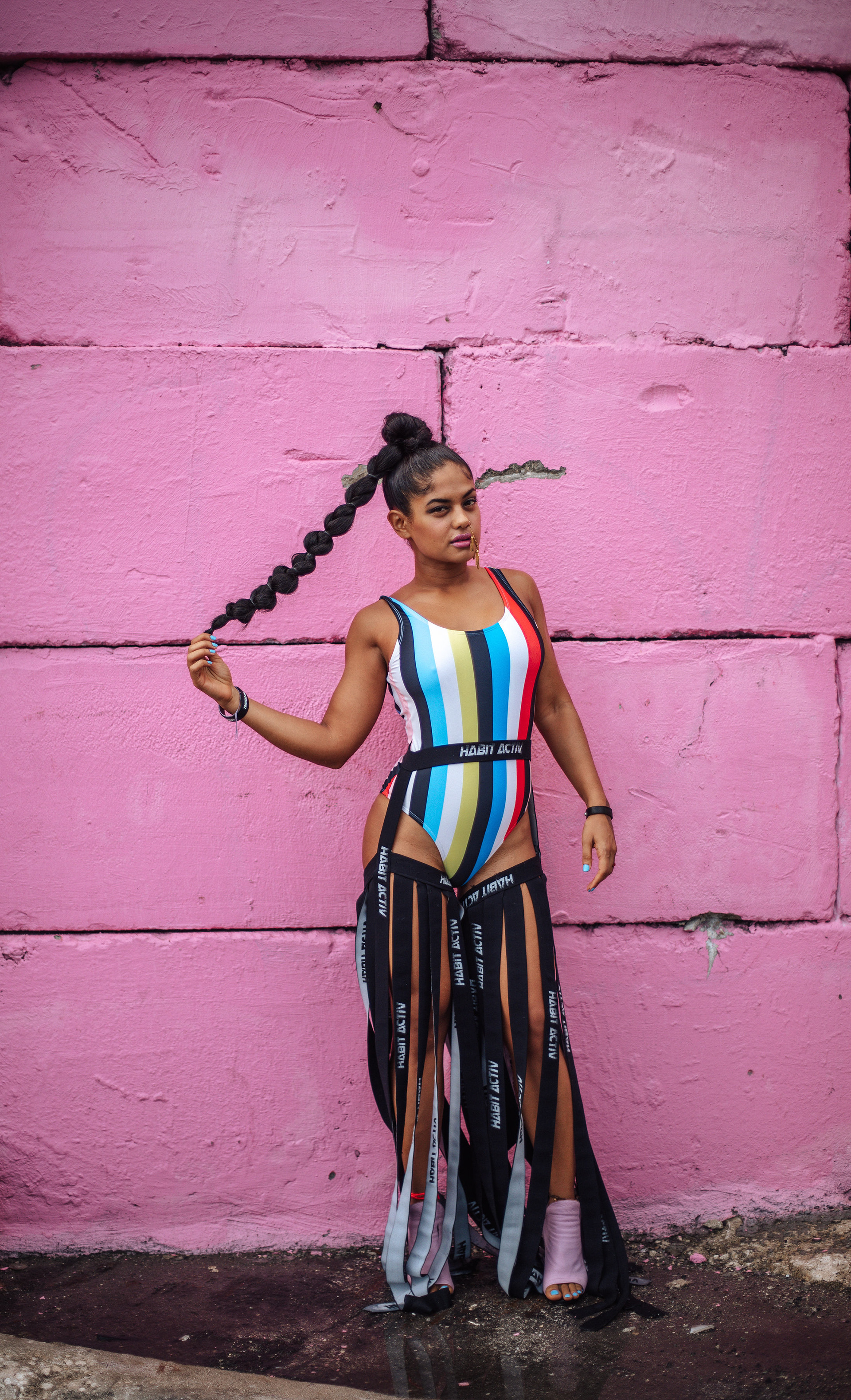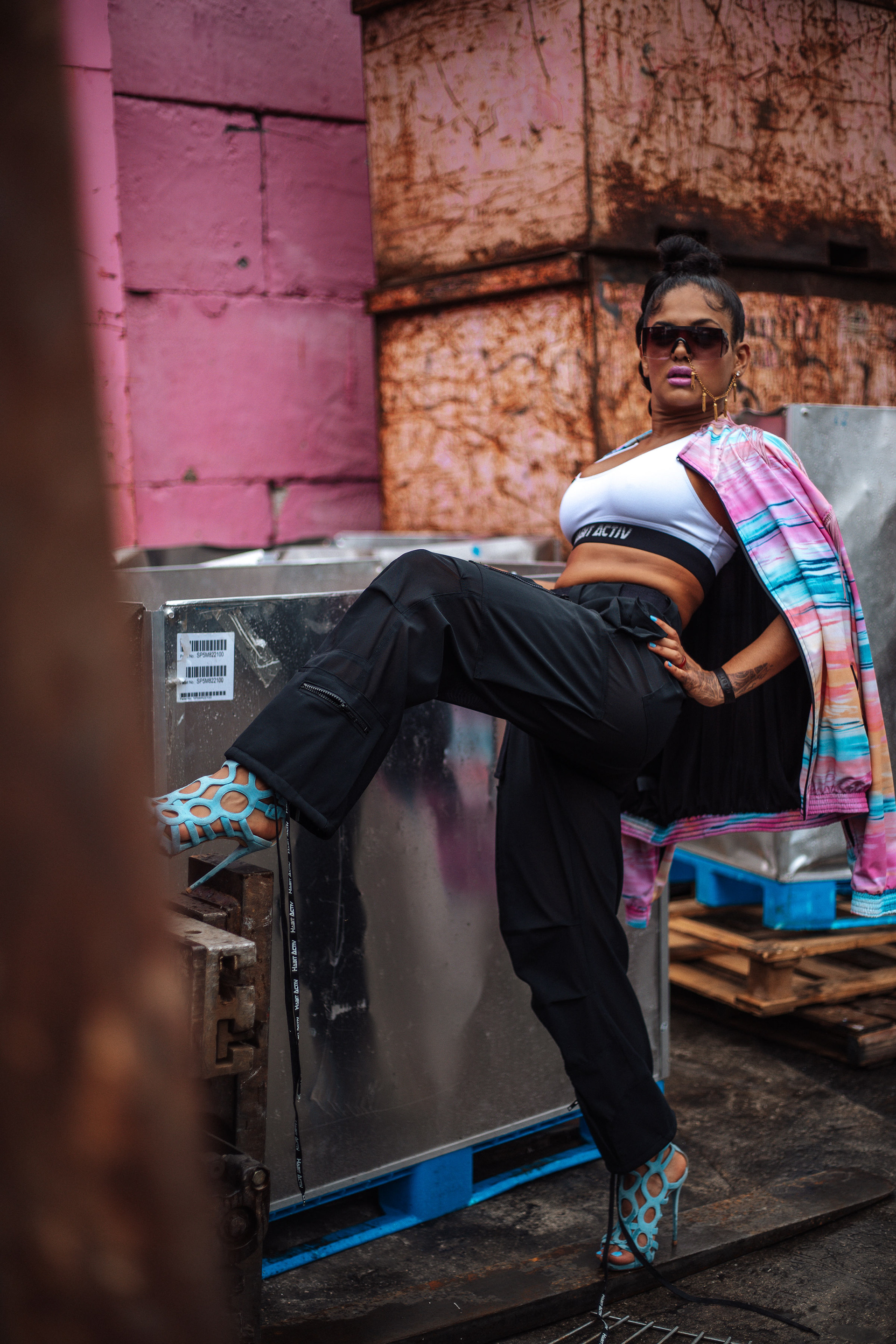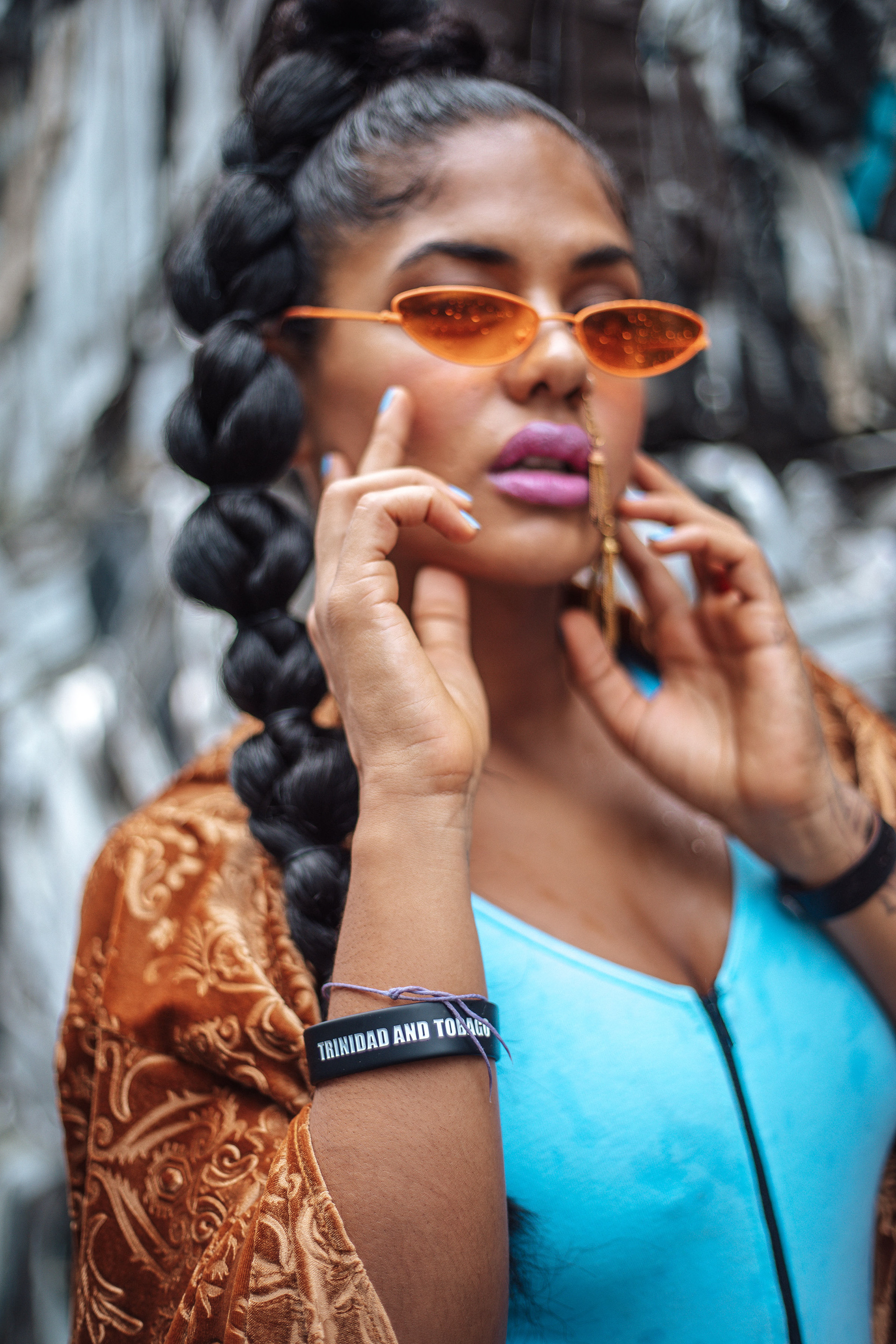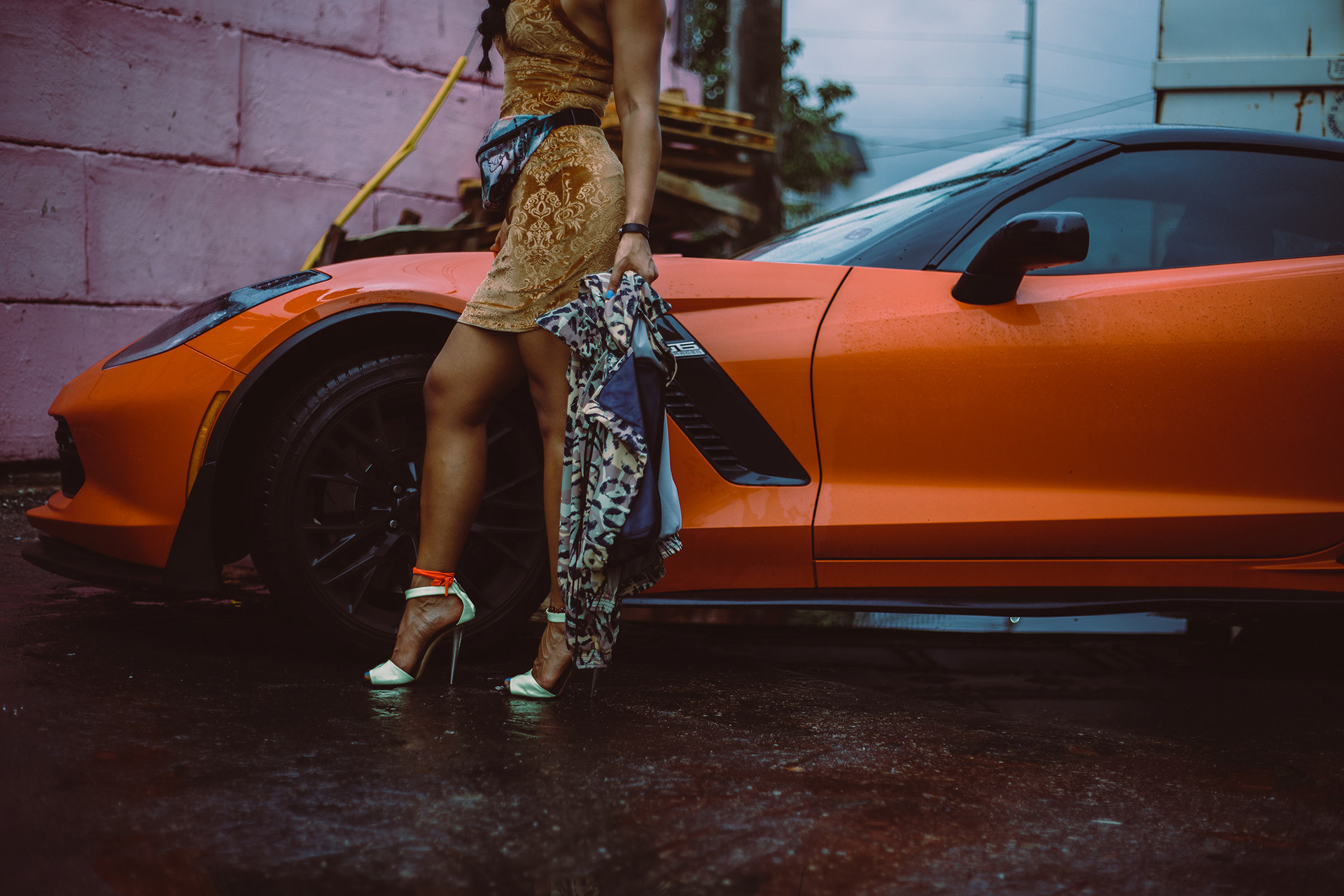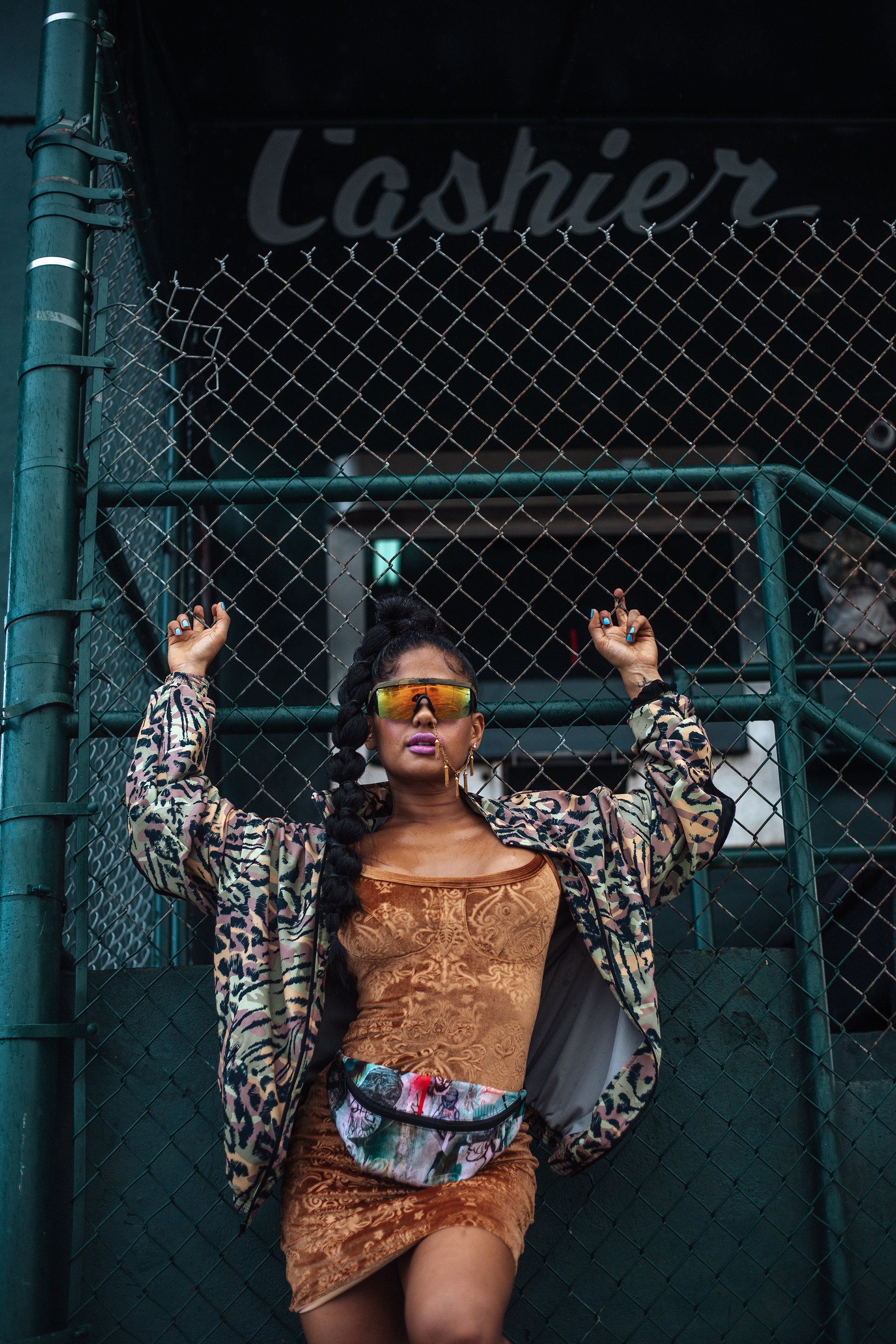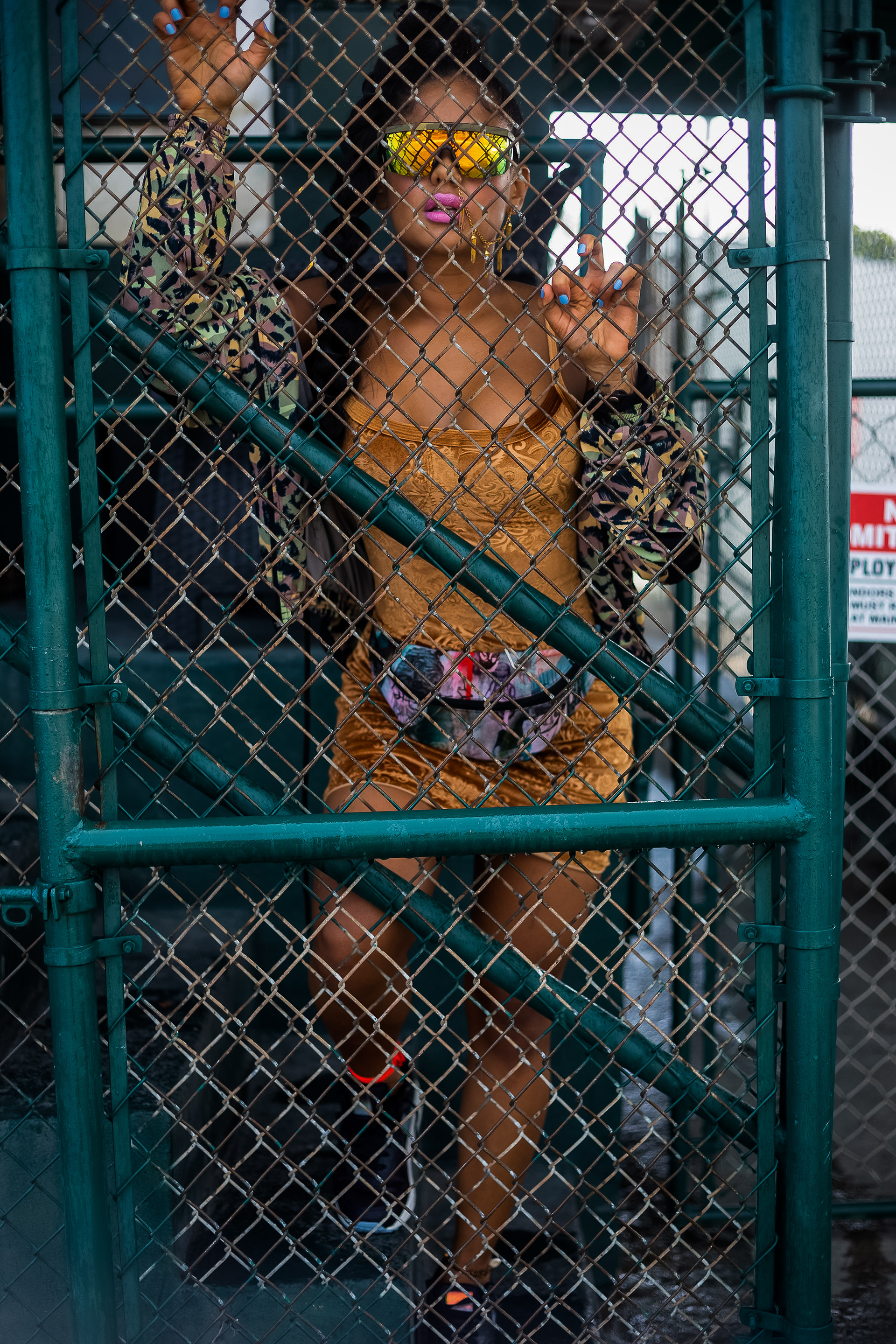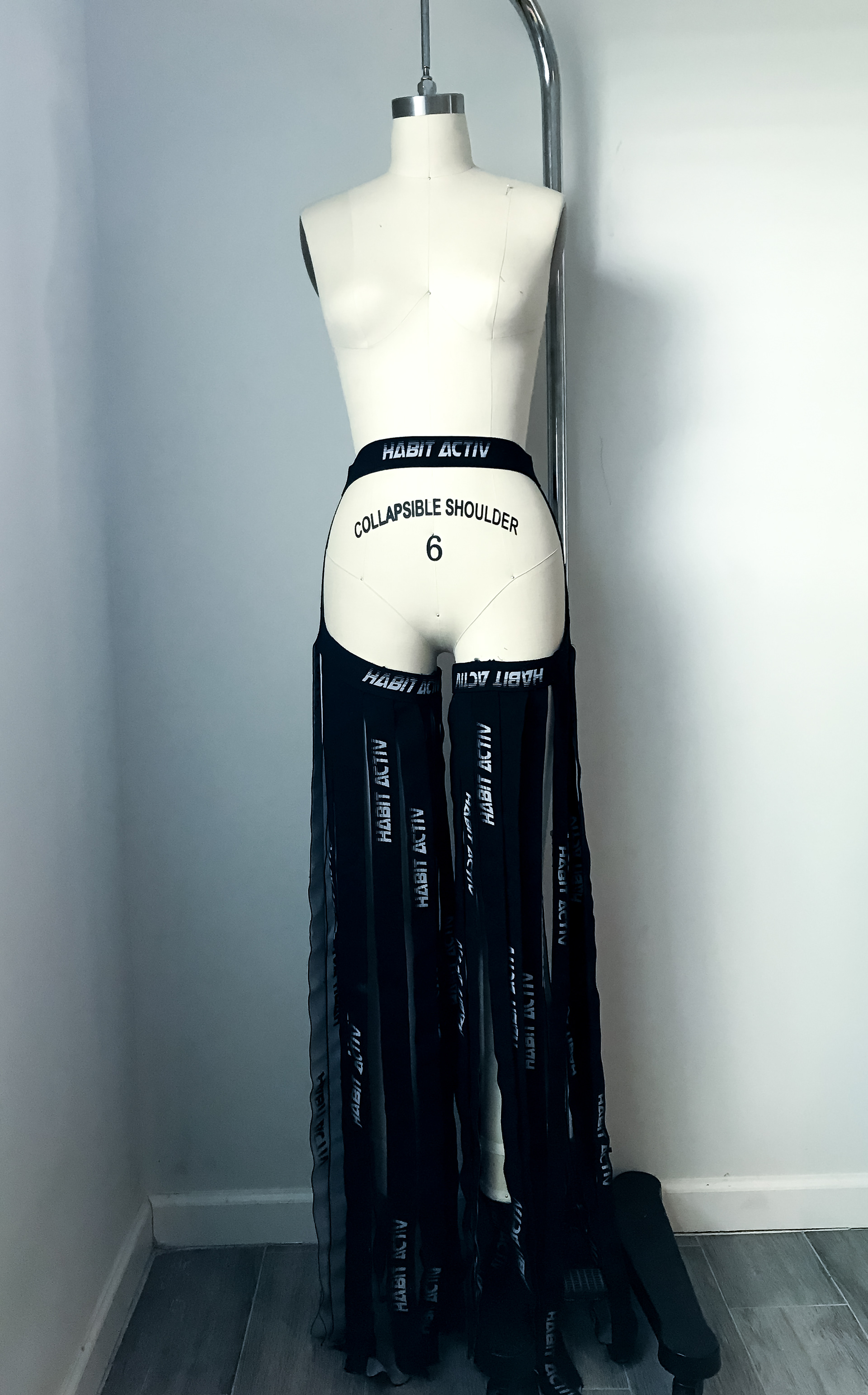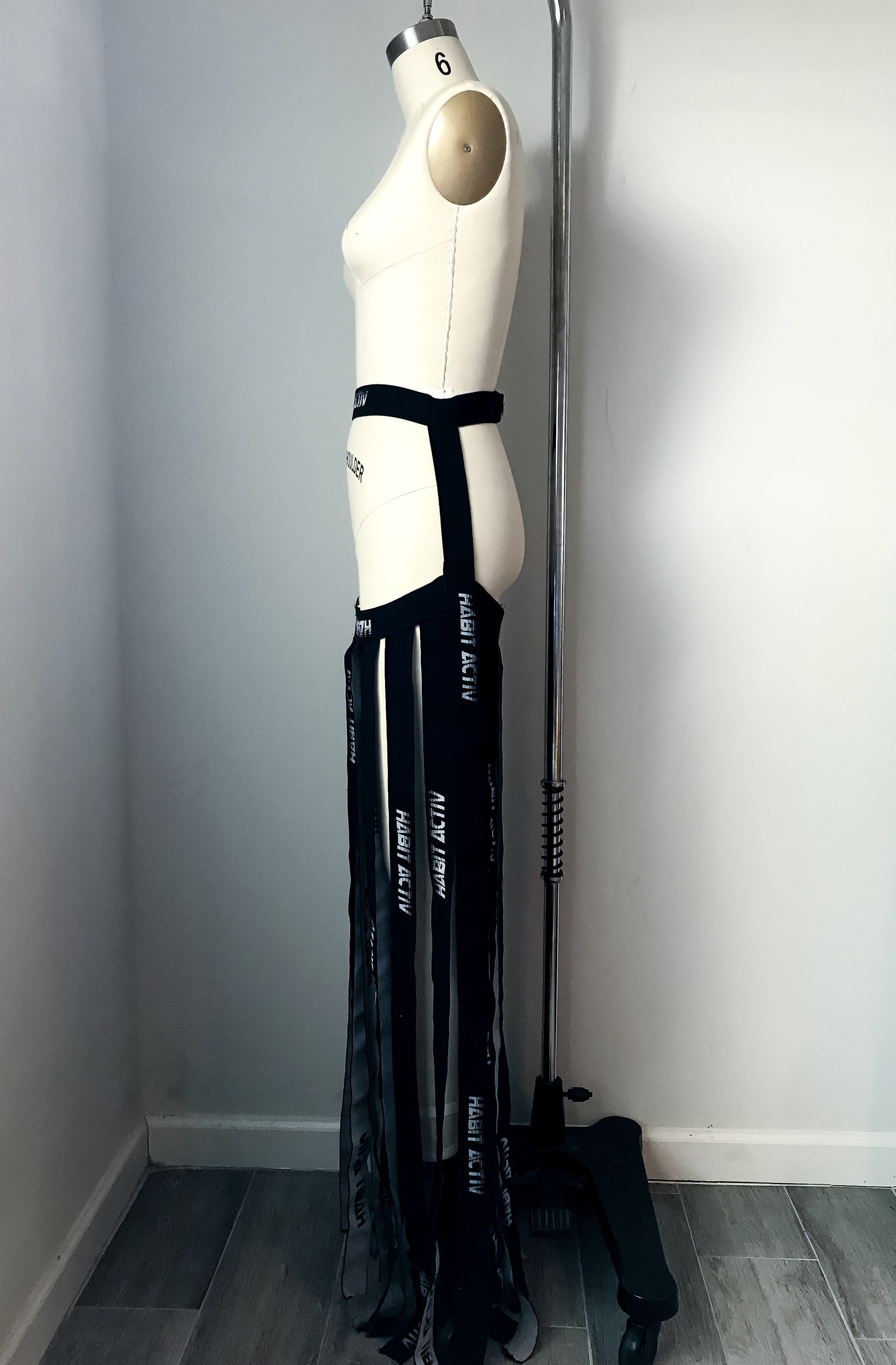 Custom Logo Chaps with leftover Logo Elastic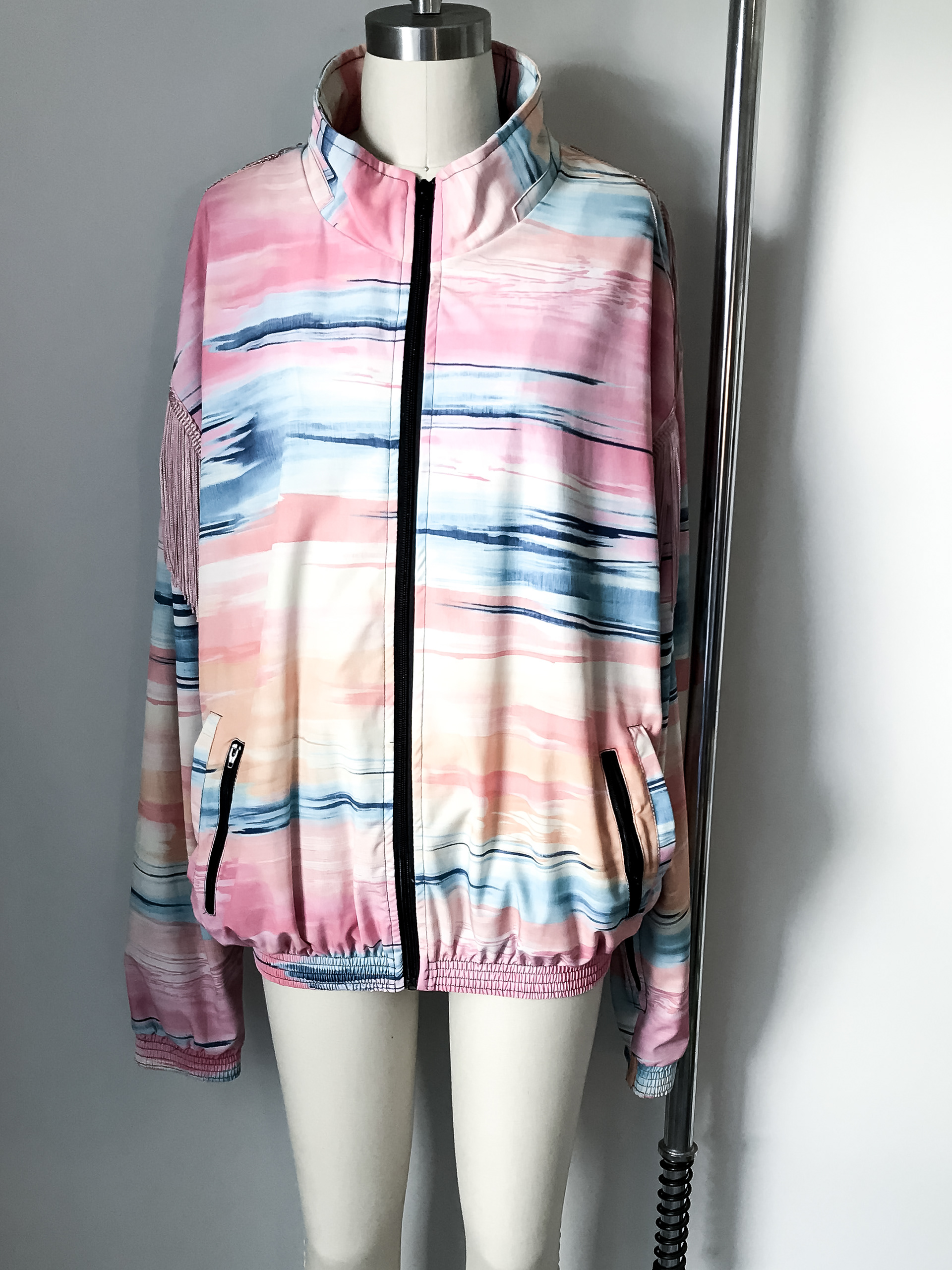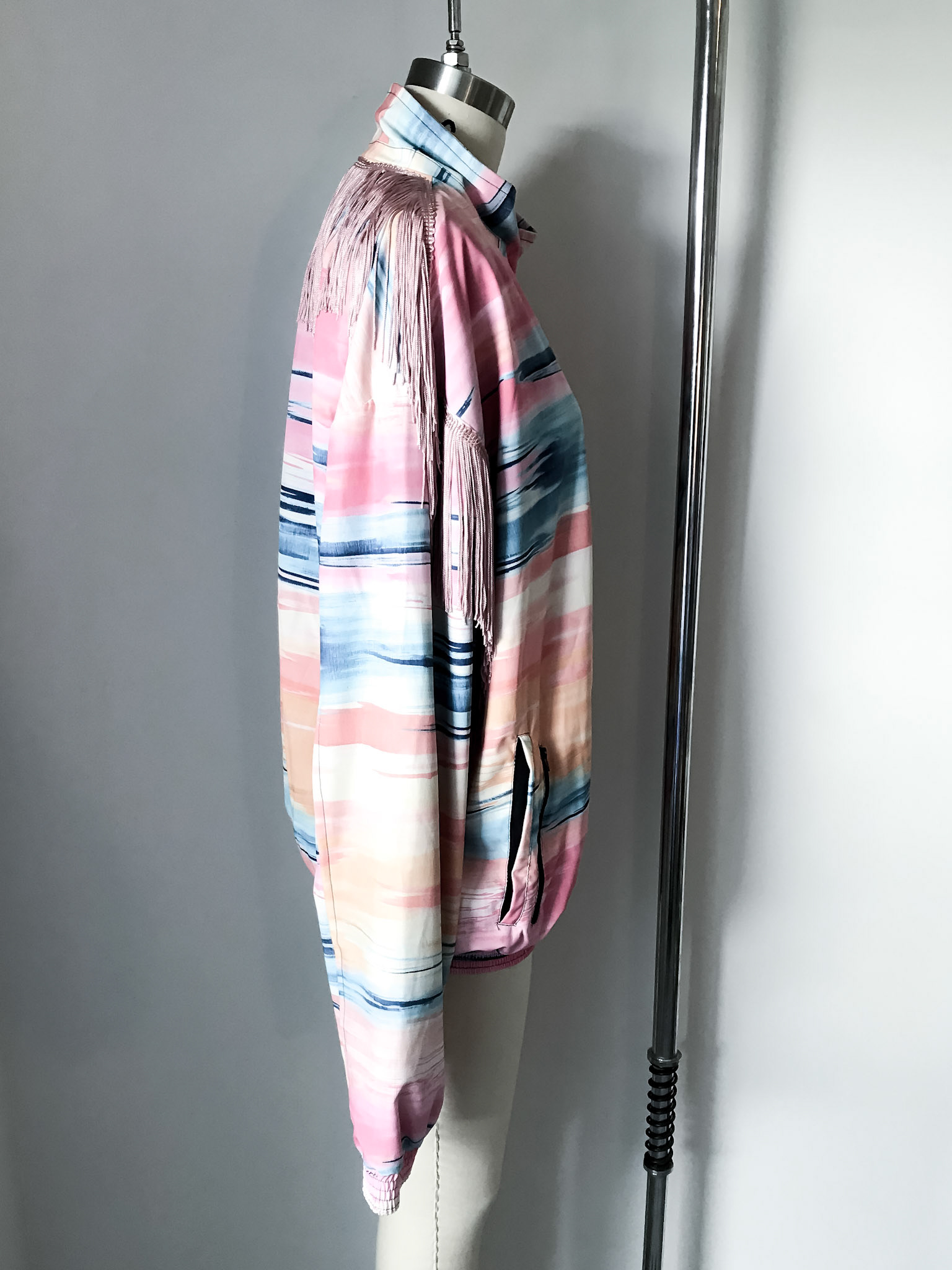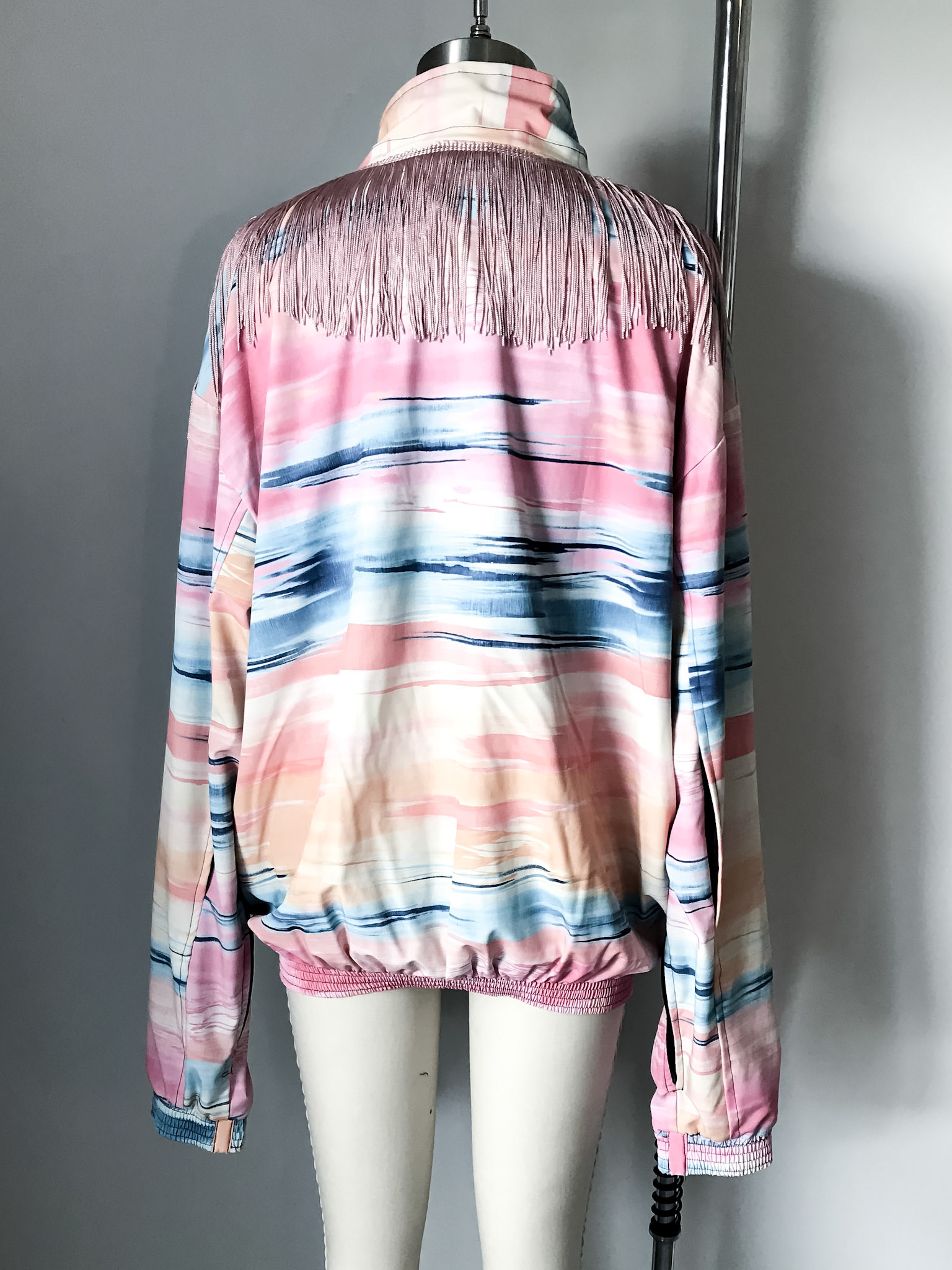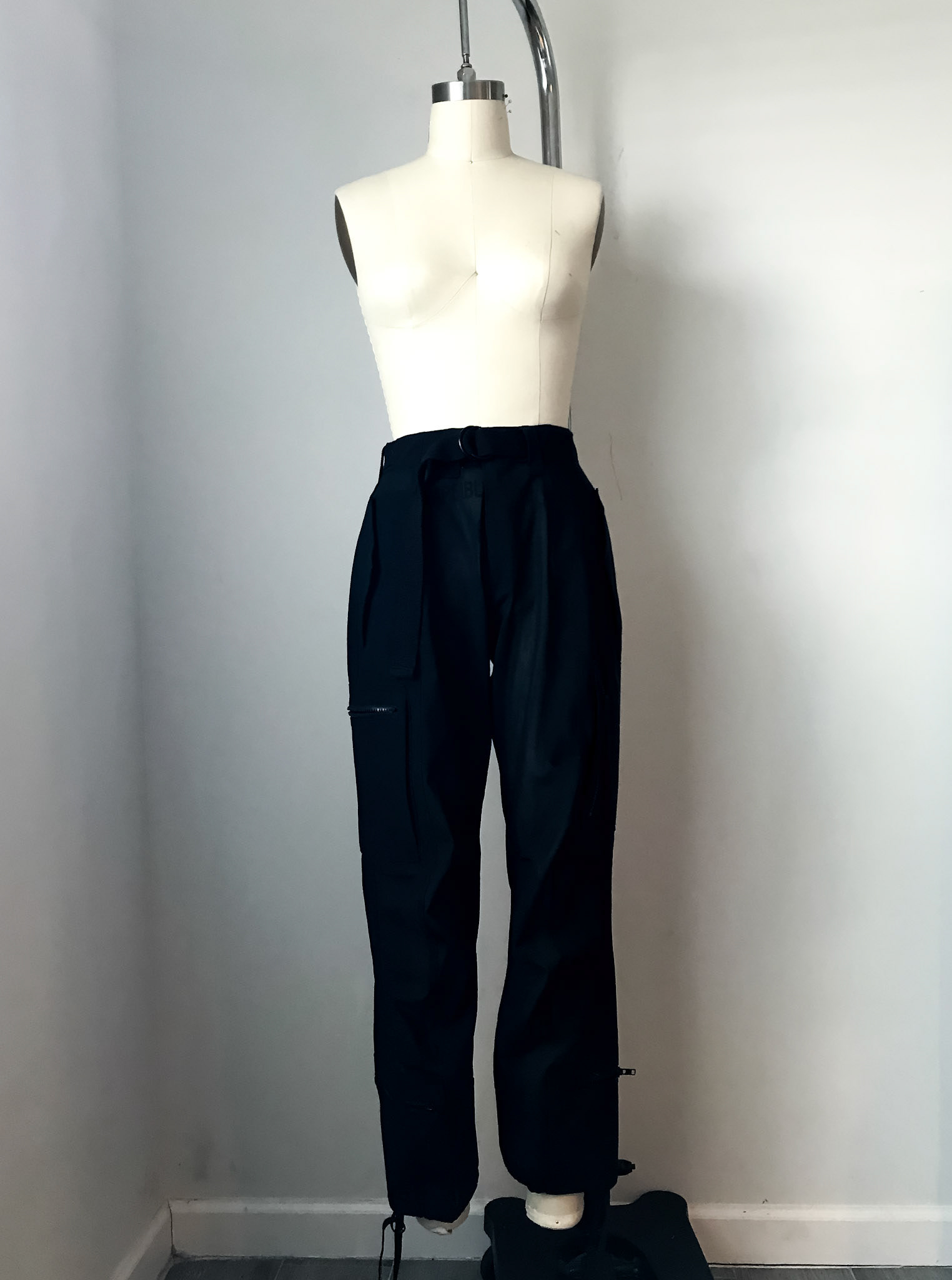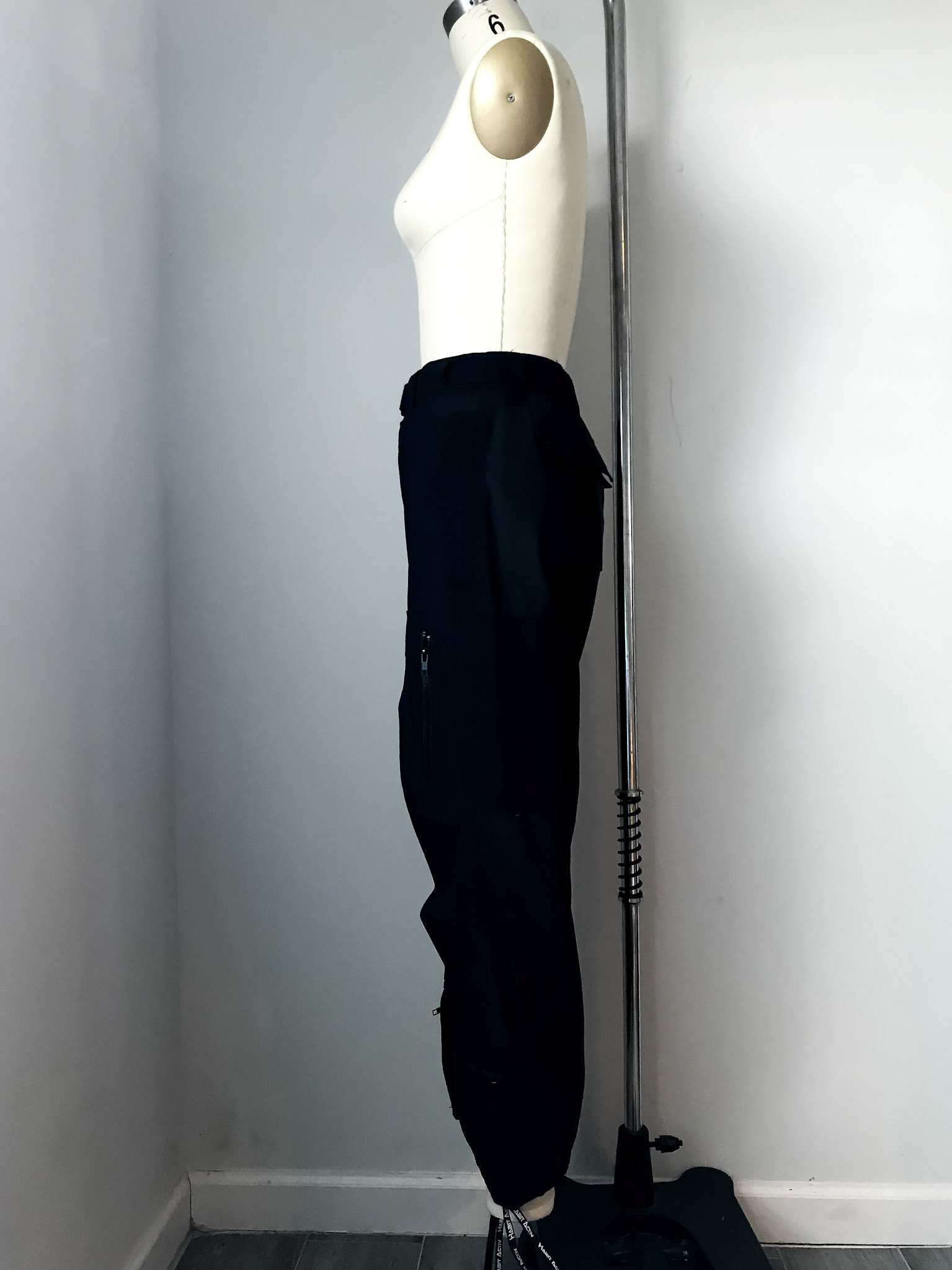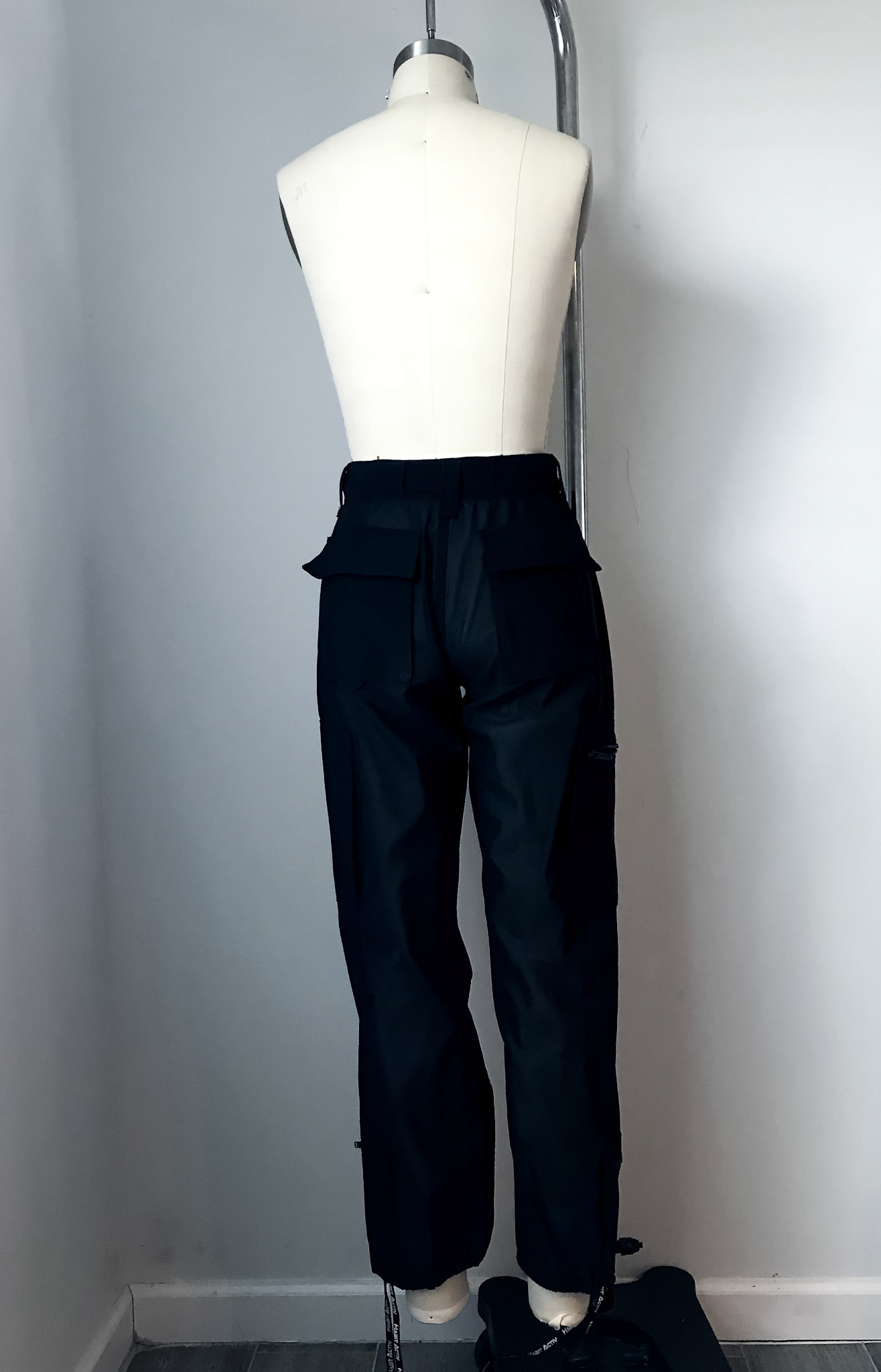 Custom Mesh Cargo Pants based off a pair of Mens Trousers that I thrifted at Goodwill. Pockets make me happy.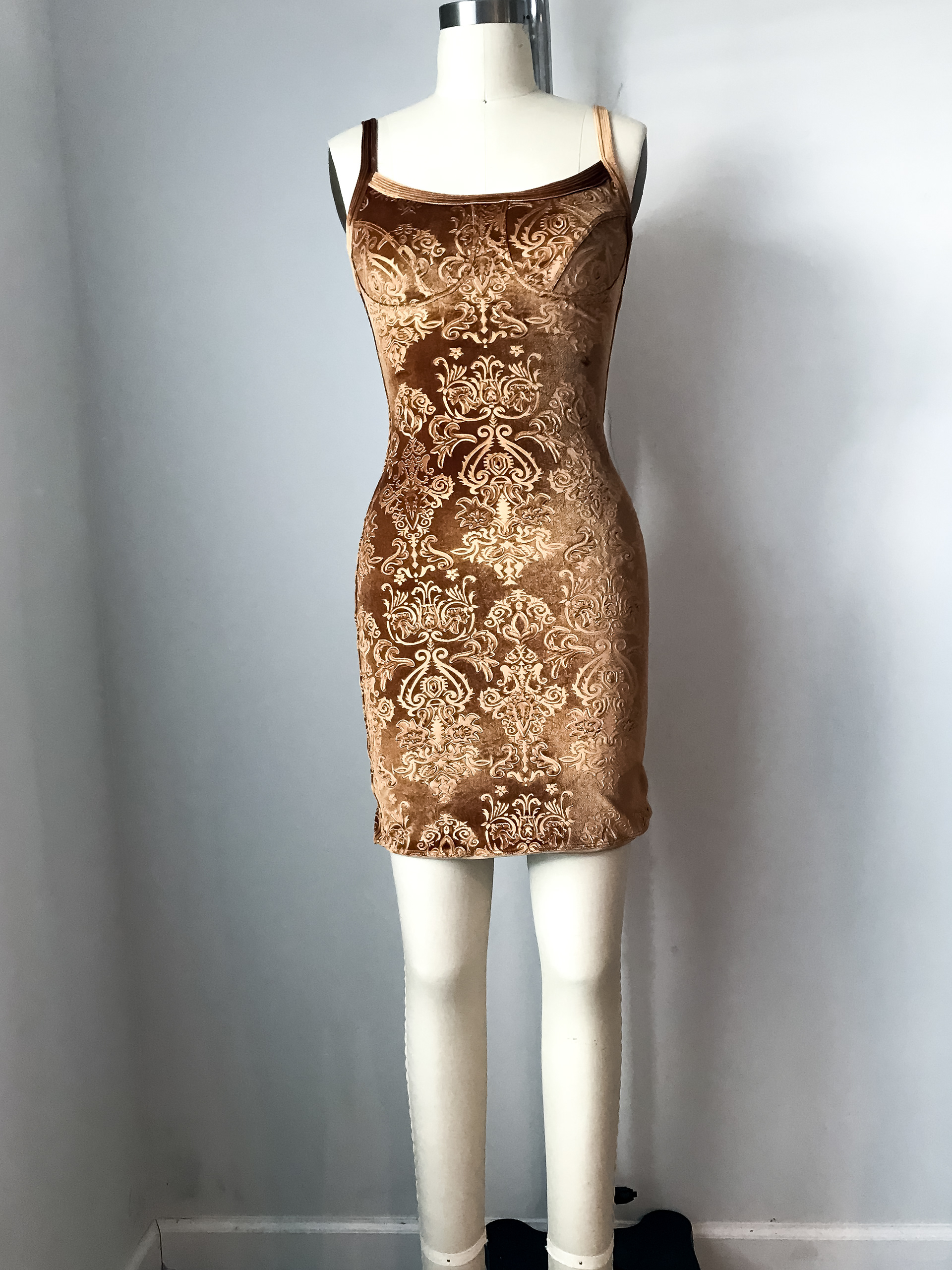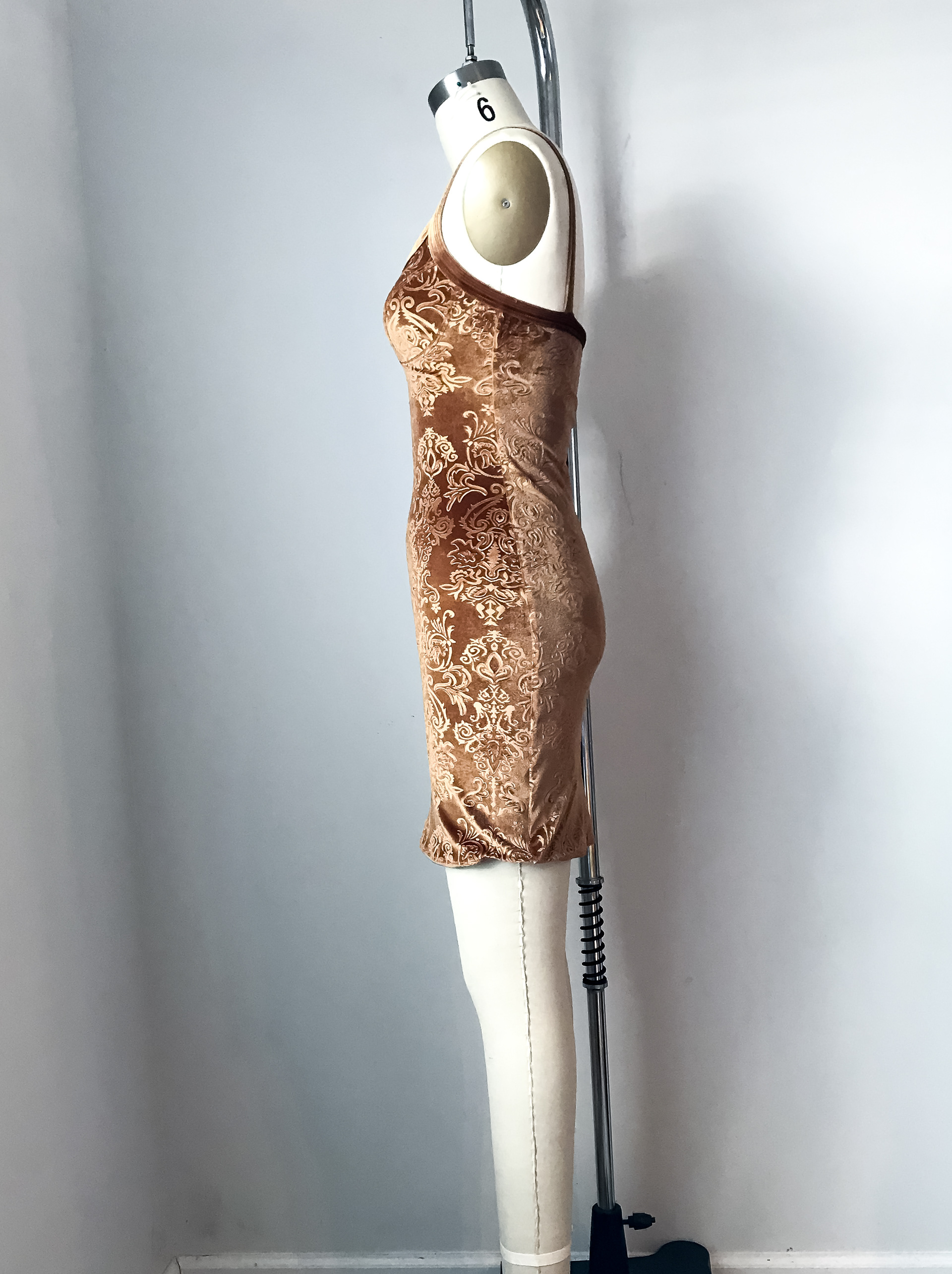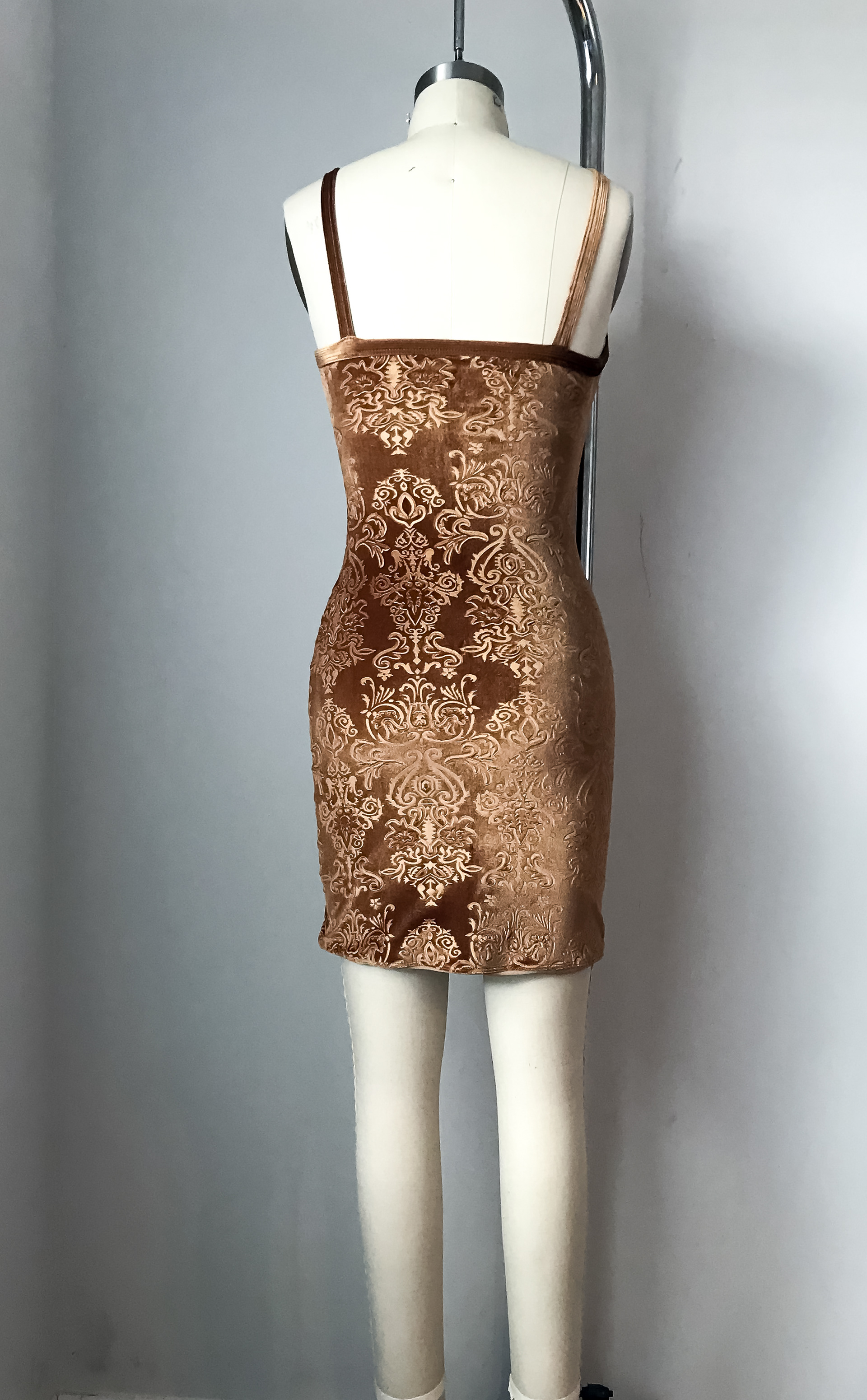 Velvet Burnout dress lined with Power Mesh to tuck you in all the right places.