After experimenting with product development for the past 6 years, under my activewear label,
Habit Activ
, I have learned the importance of telling a story when selling a product. The way I design under my label is slightly different, and more interactive than my personal design process. The label allows me to co create with my customer. I constantly use them as a sound board and create pieces, using my aesthetic, that can speak to their preferences.
When thinking of my target customer- young women who live in Miami- I realized that almost every girl has a best friend she works out with. I asked my best friend to give me her favorite sports bra and created a bra inspired by the fit. I called it the "Best Friend Bra." (shown here) I cut the bra in an iridescent Mermaid shimmer lycra fabric after crowd sourcing feedback on my brand instagram page. 
Typically when creating a new design under the label,  I will take pictures of several fabric options and ask my followers which option, they like best. I then pick the fabric with the most positive response. It should have come as no surprise that women in Miami responded most to the shiny fabric ( we like to stand out)- but its probably not something I would've intuitively guessed. 
I am thankful for the direct line to my customer through social media channels. Not only do I get to share my story and process in real time but I am able to listen directly to their desires and create products that tell their story.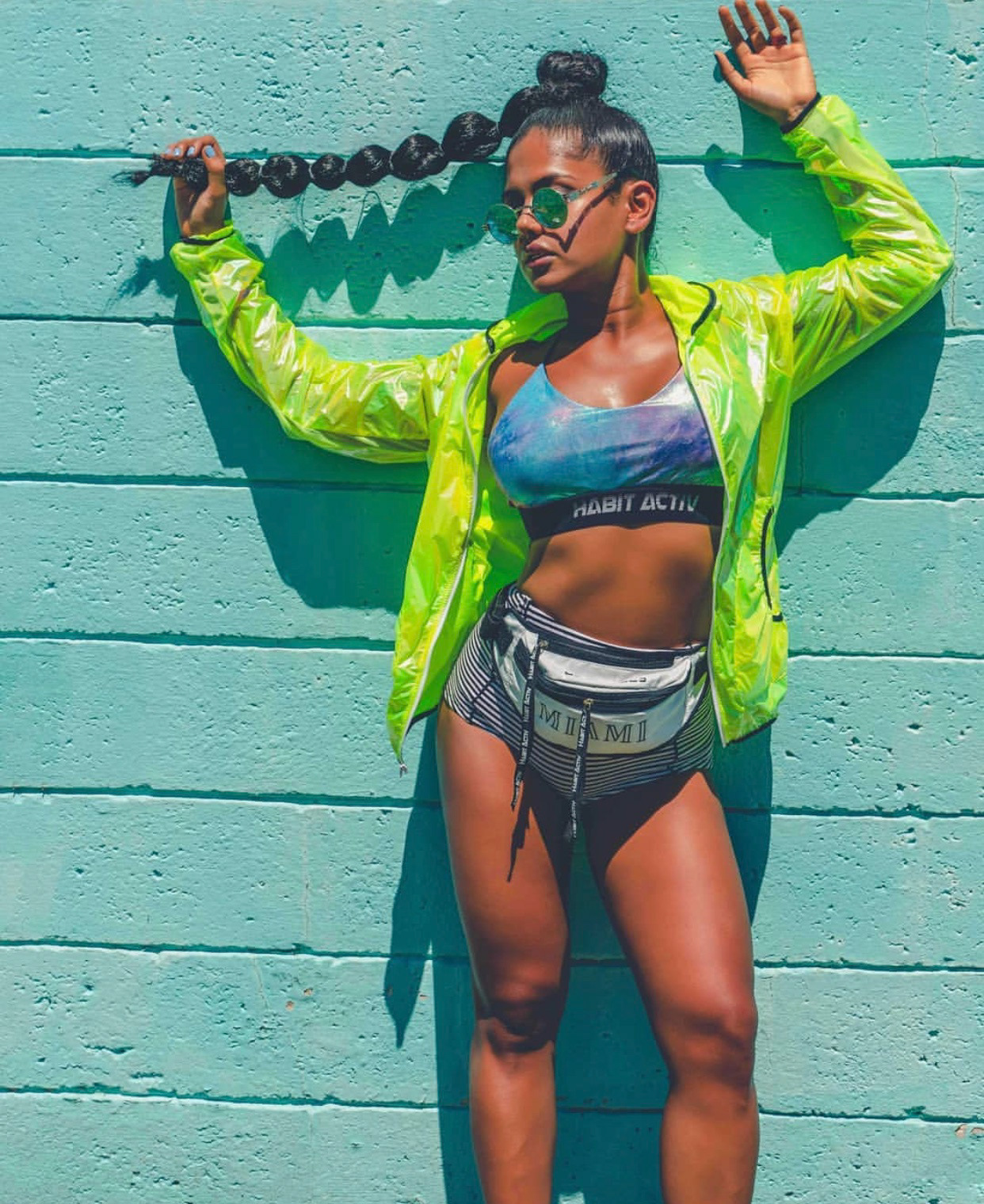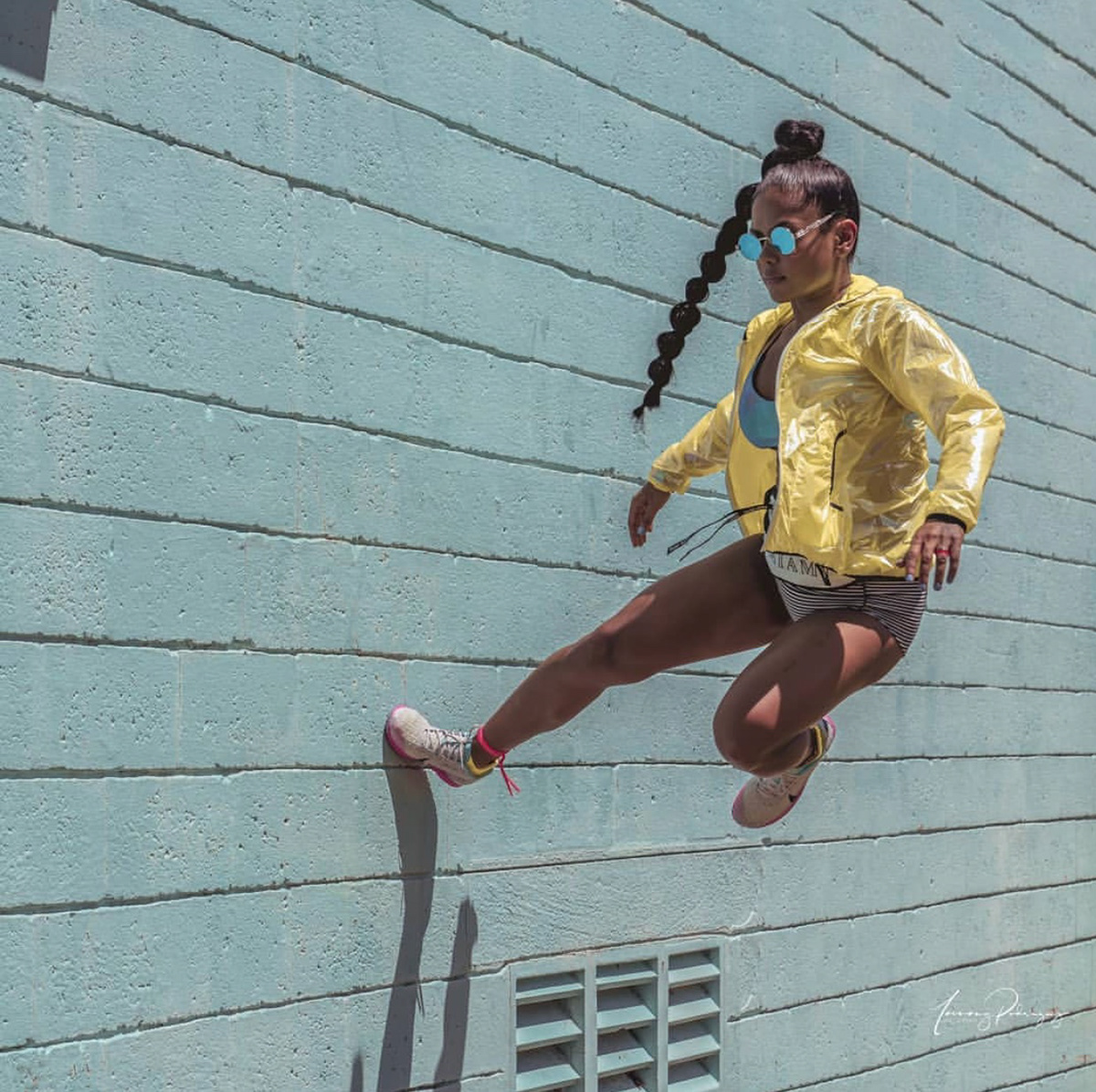 I styled this look with a custom Jacket I designed for my day job, in the ladies tennis and golf space. My boss hated the fabric but I love neon so I kept it for my own archives. :)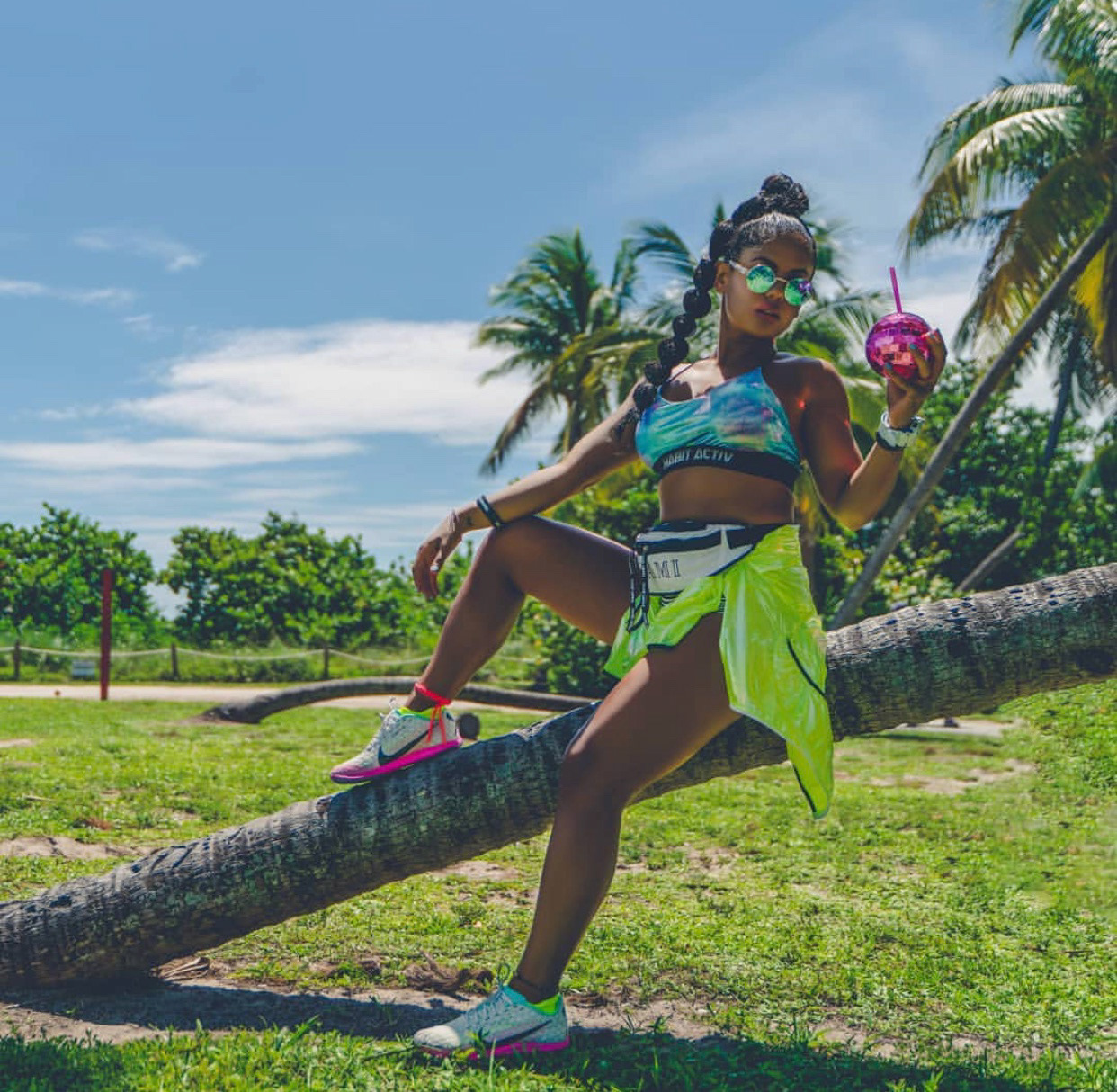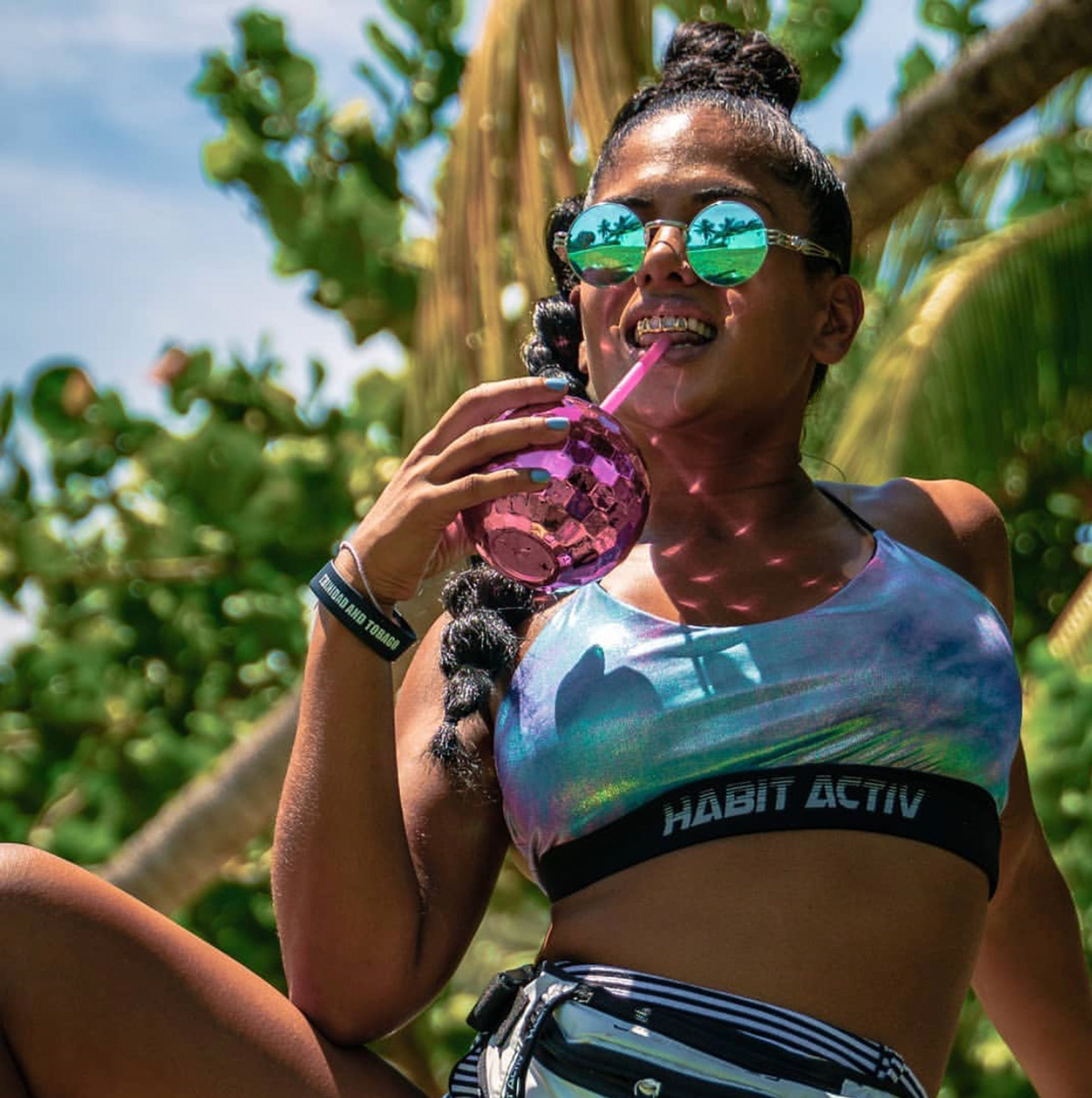 In typical fashion I create a hyper realized character to tell the Habit Activ story of a fit Miami Girl. She is strong, sexy and not afraid to stand out. Naturally, gold teeth are a must.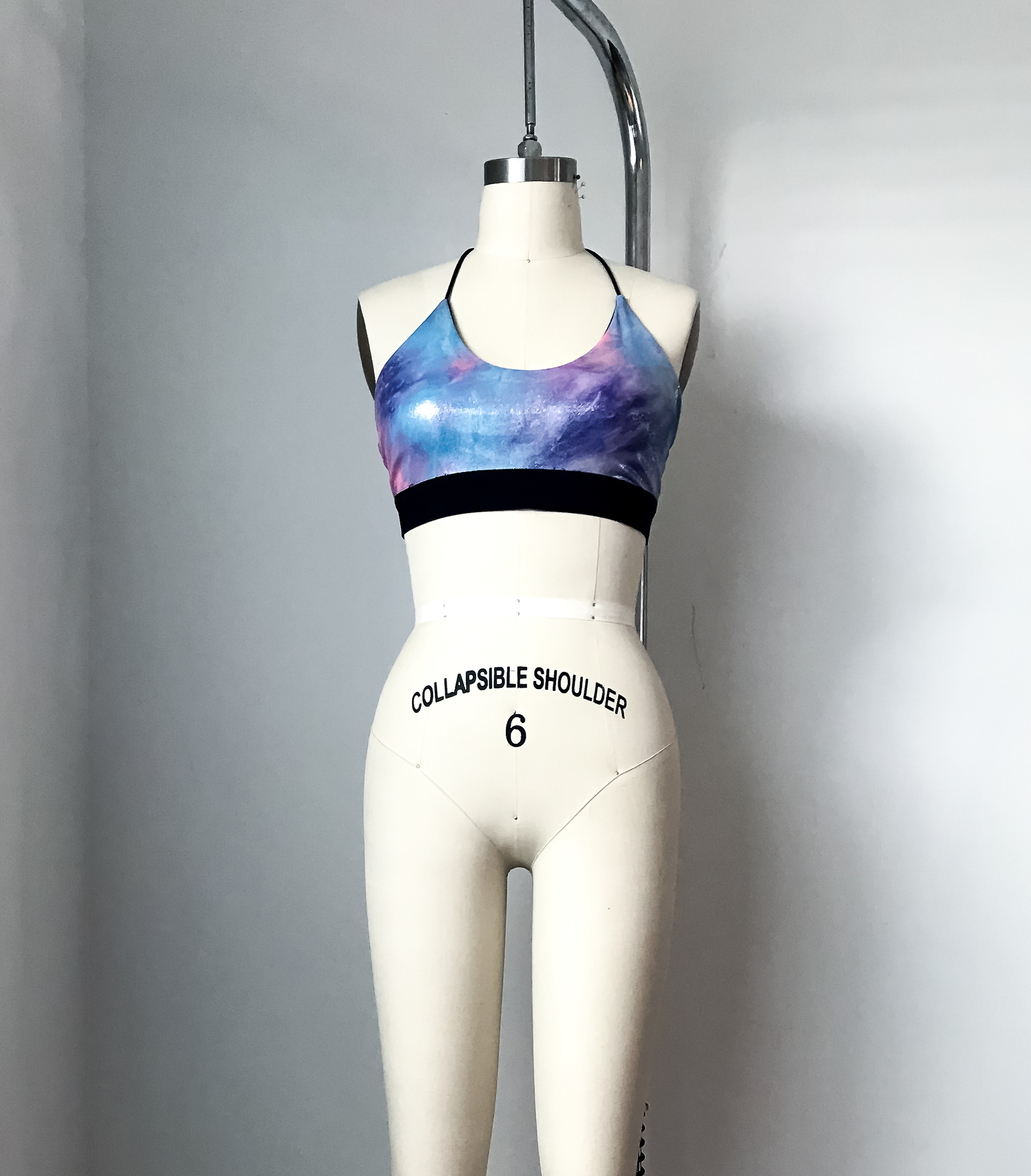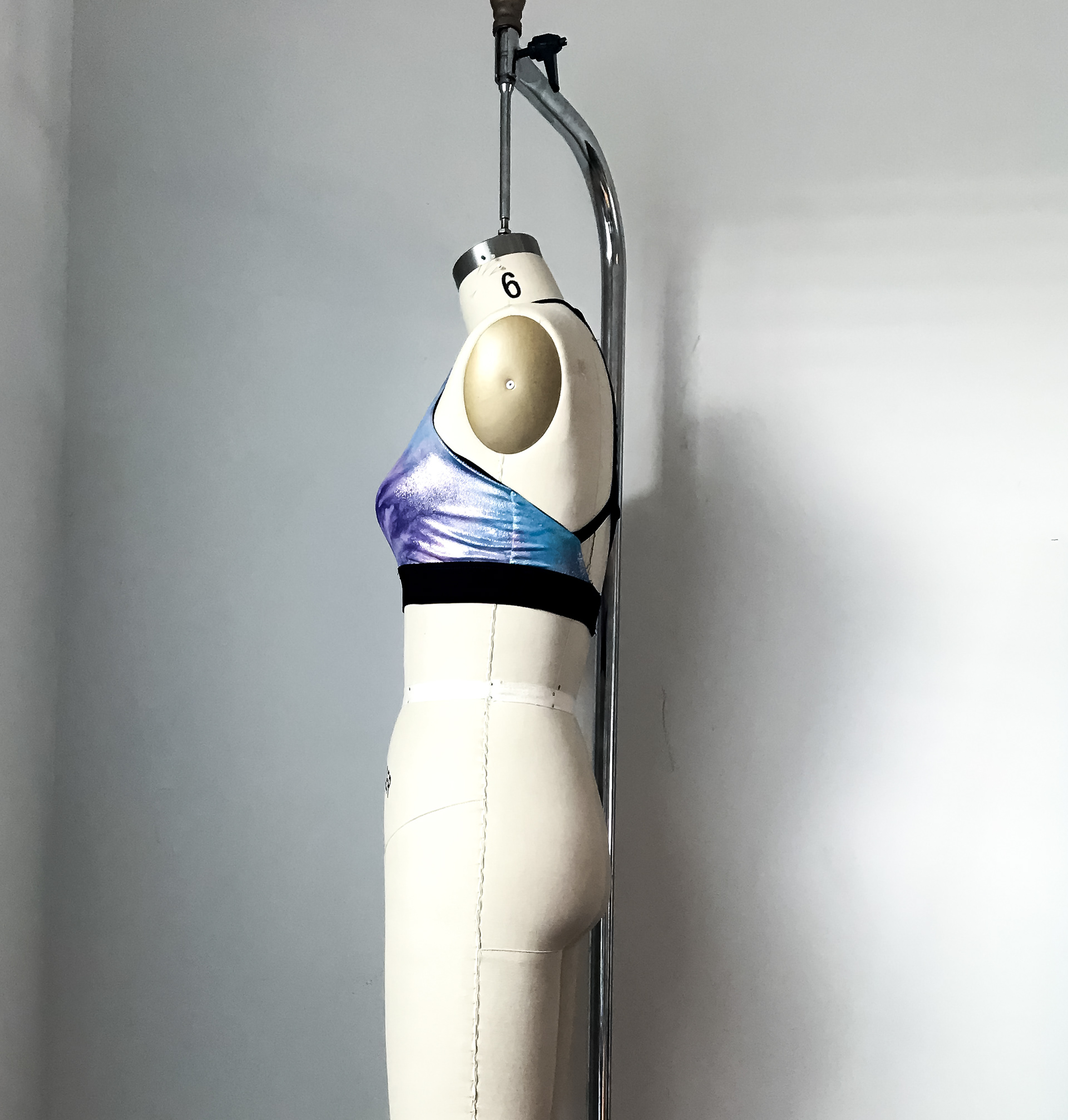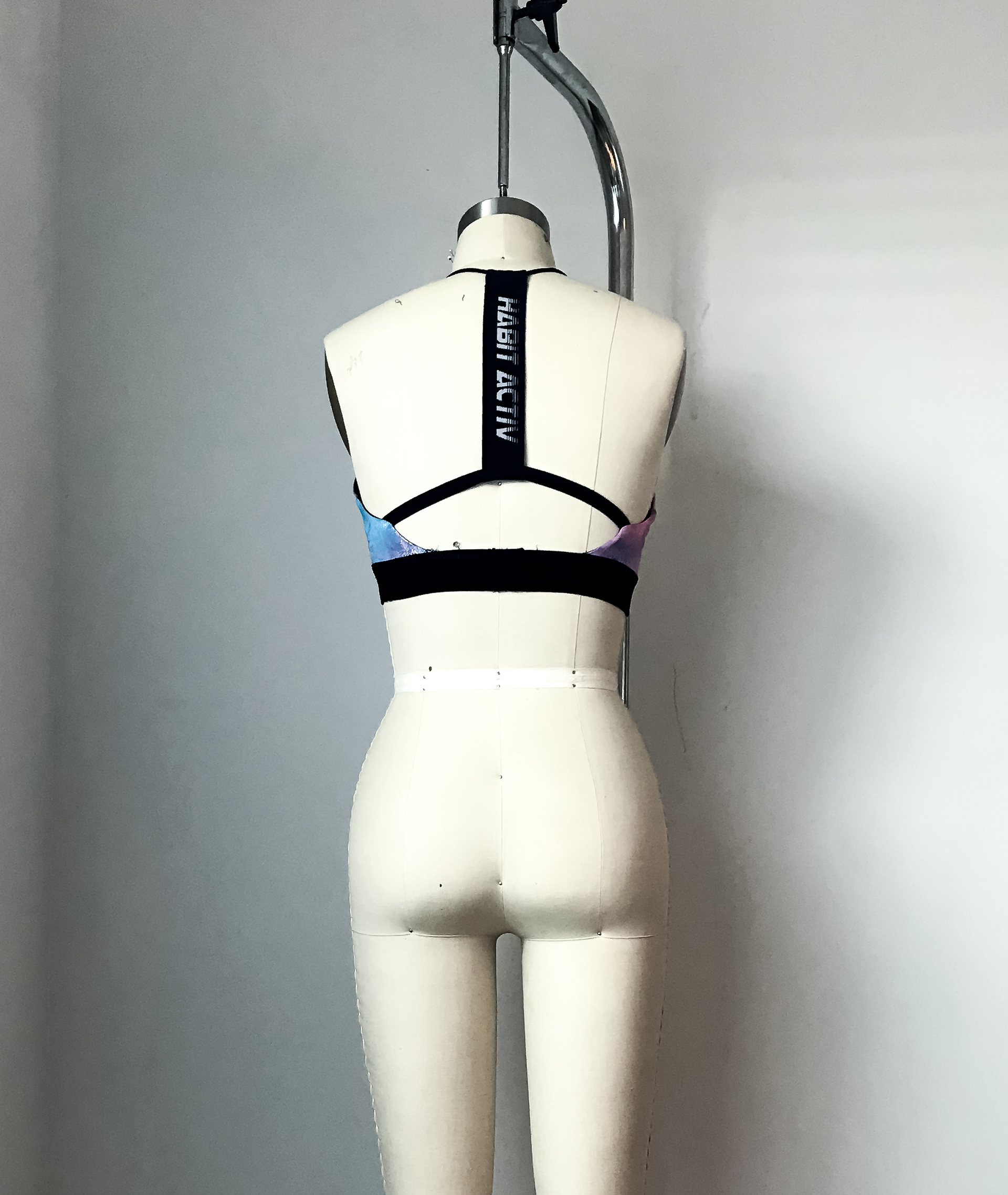 Habit Activ Best Friend Bra in Mermaid Shimmer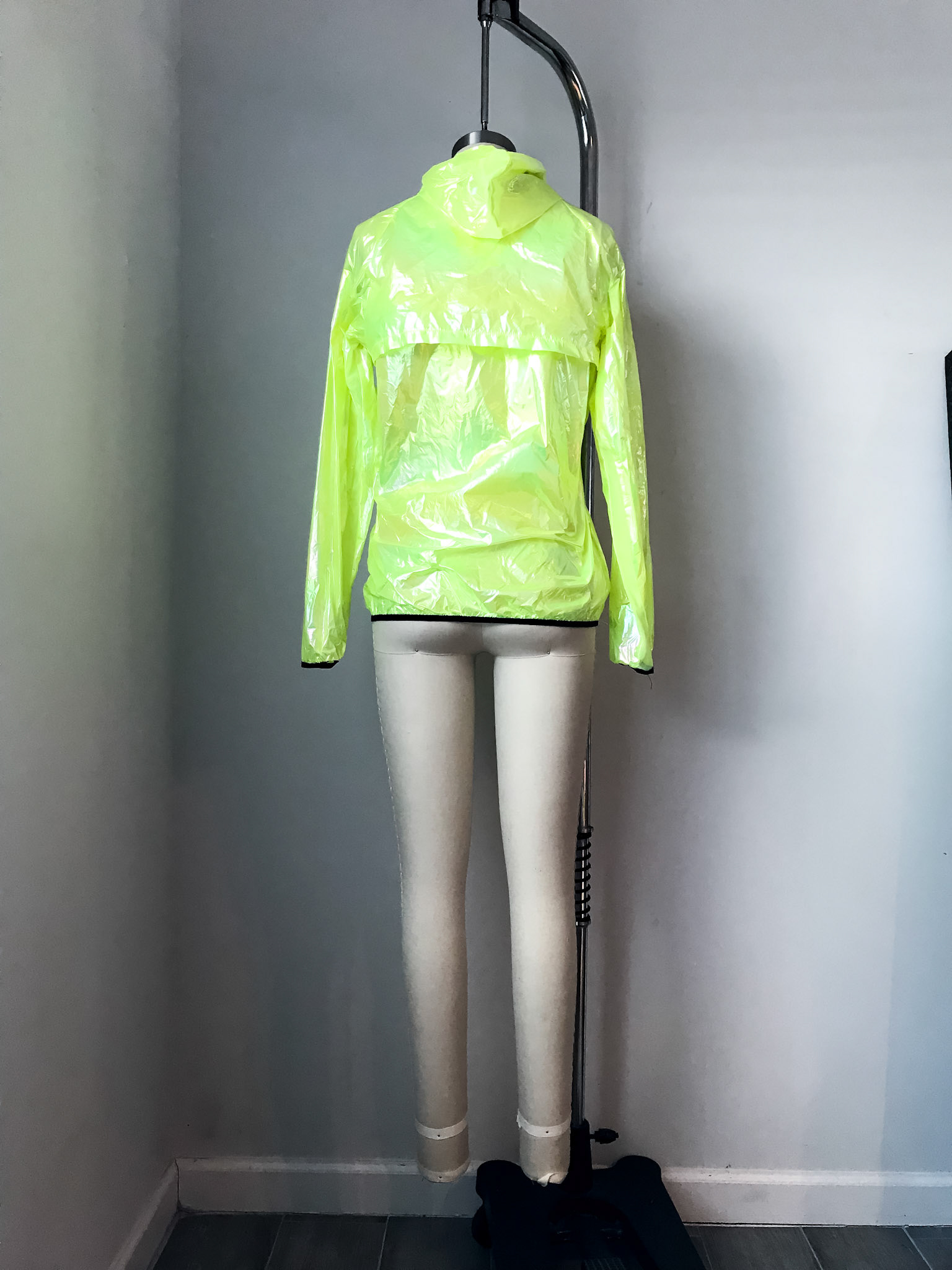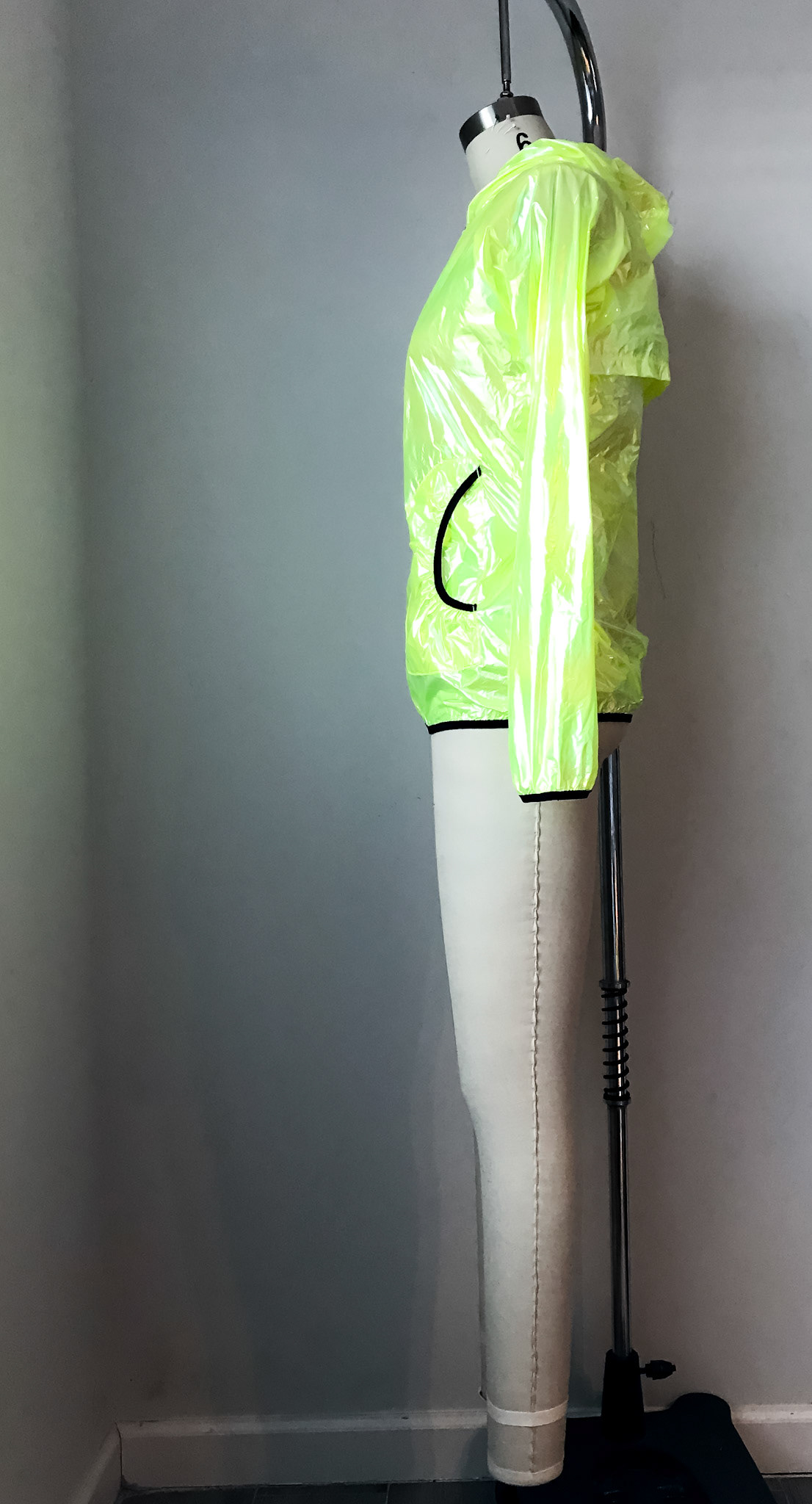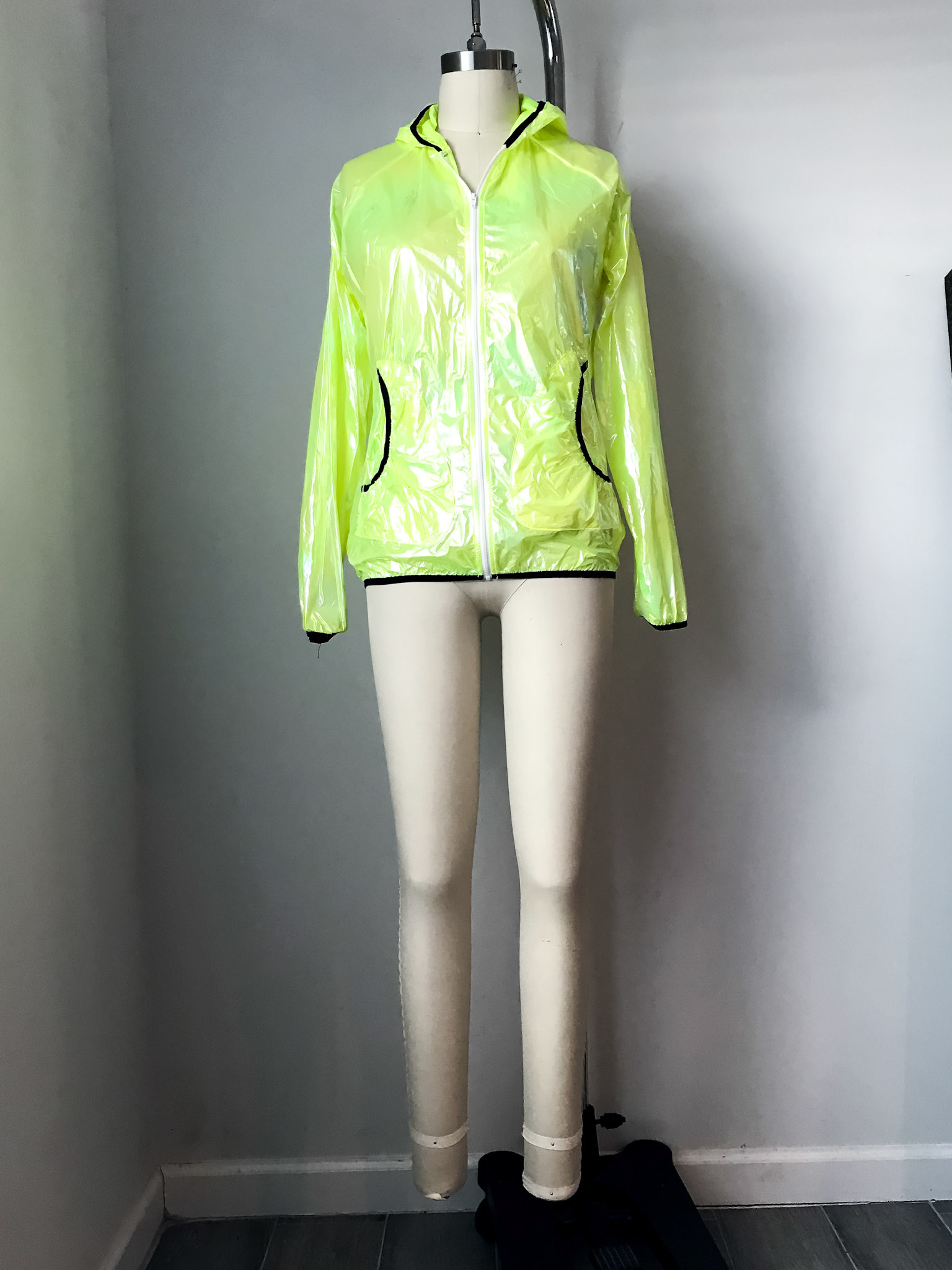 Custom Neon Windbreaker Jacket