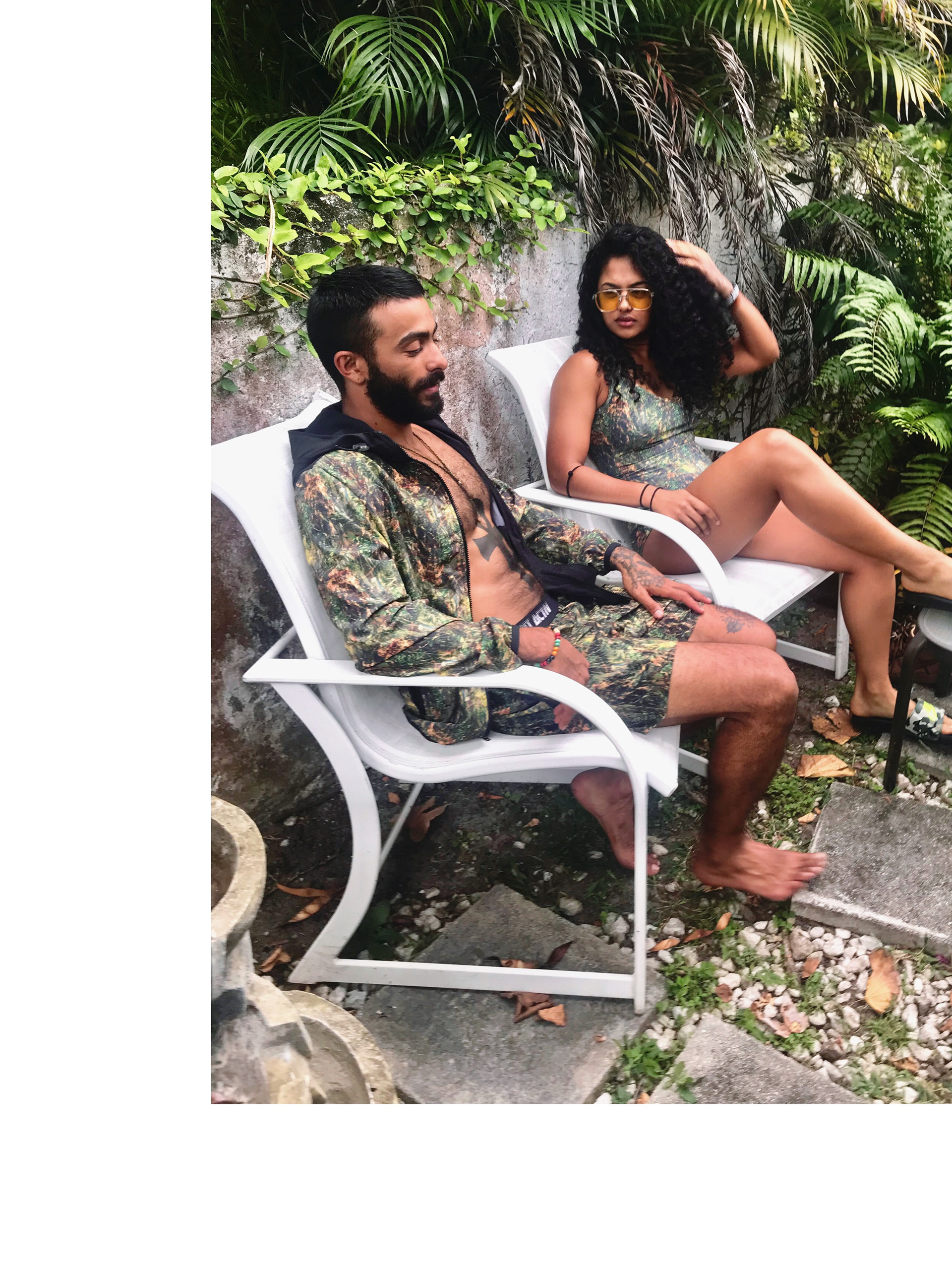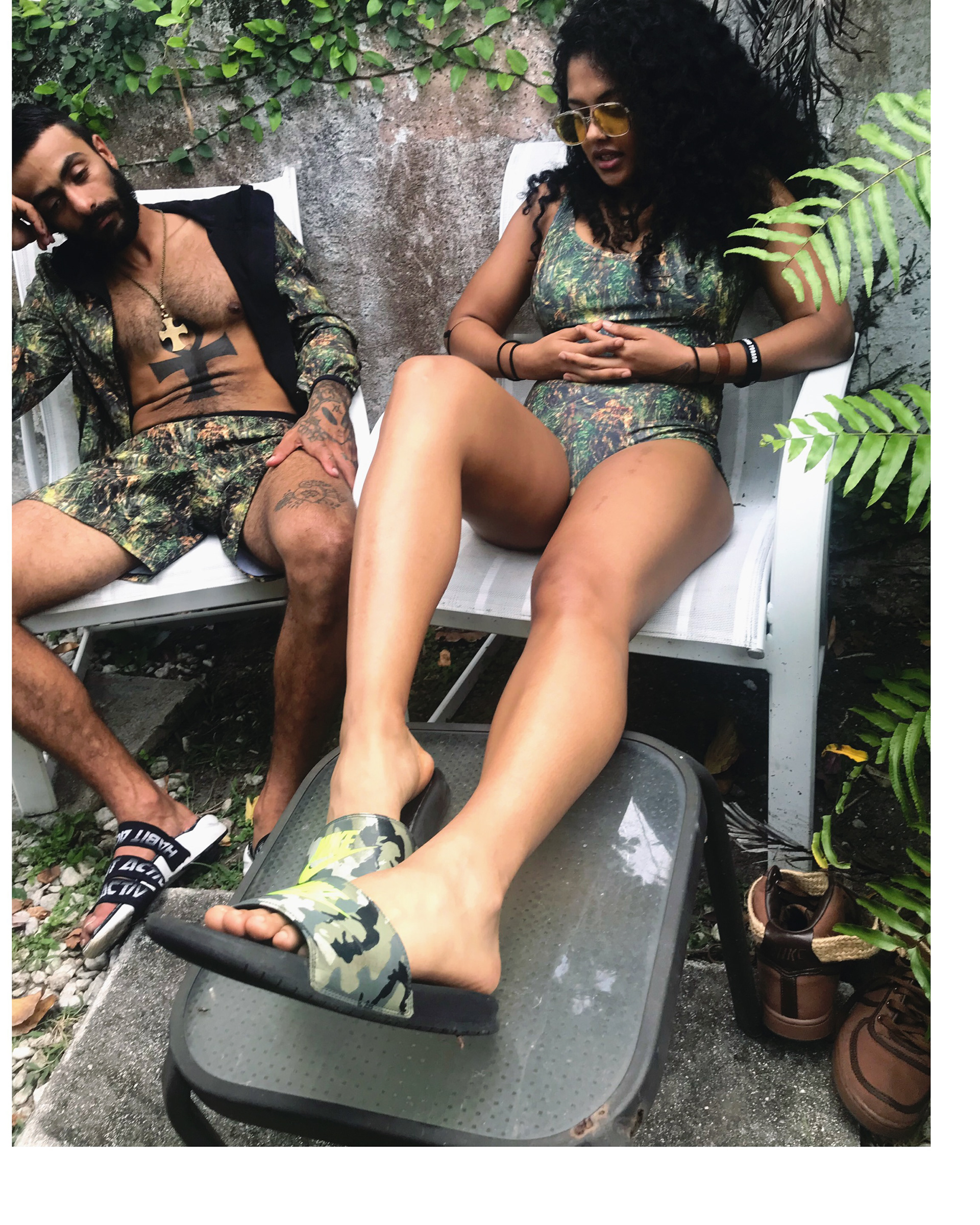 I shot these images in my friend Alex's backyard, for my active apparel brand Habit Activ. I am wearing a custom printed one piece, and my friend Alex is wearing a matching Unisex Packable jacket and Men's shorts. A few years ago I was really into camo and was itching to find something tropical inspired. When I couldn't find anything that spoke to me, I decided to make my own print. Having no formal training in textile print design, I tooled around on photoshop using some photos I snapped on my iPhone from a nearby Botanical Garden. The fabric was digitally printed using dye sublimation.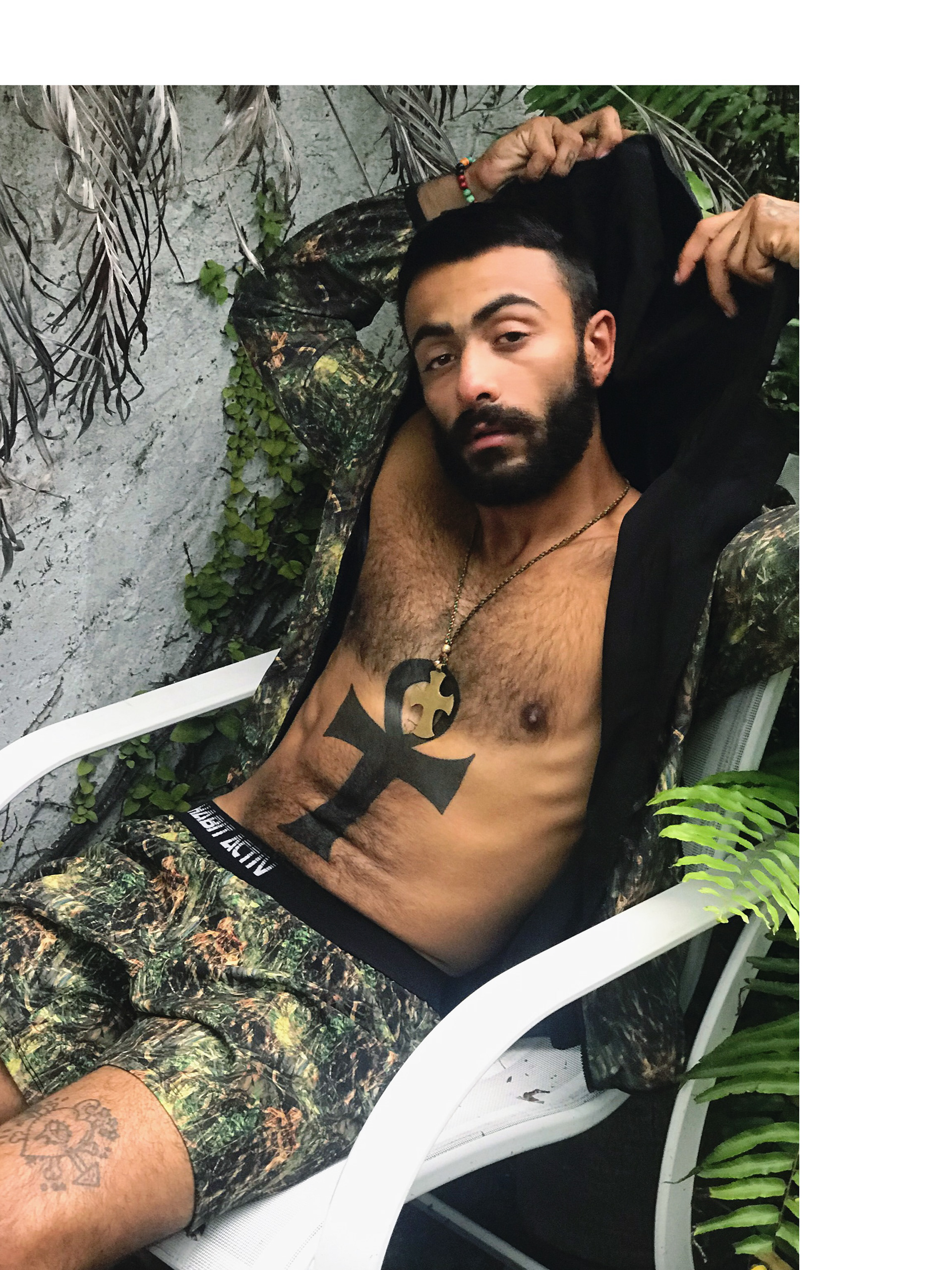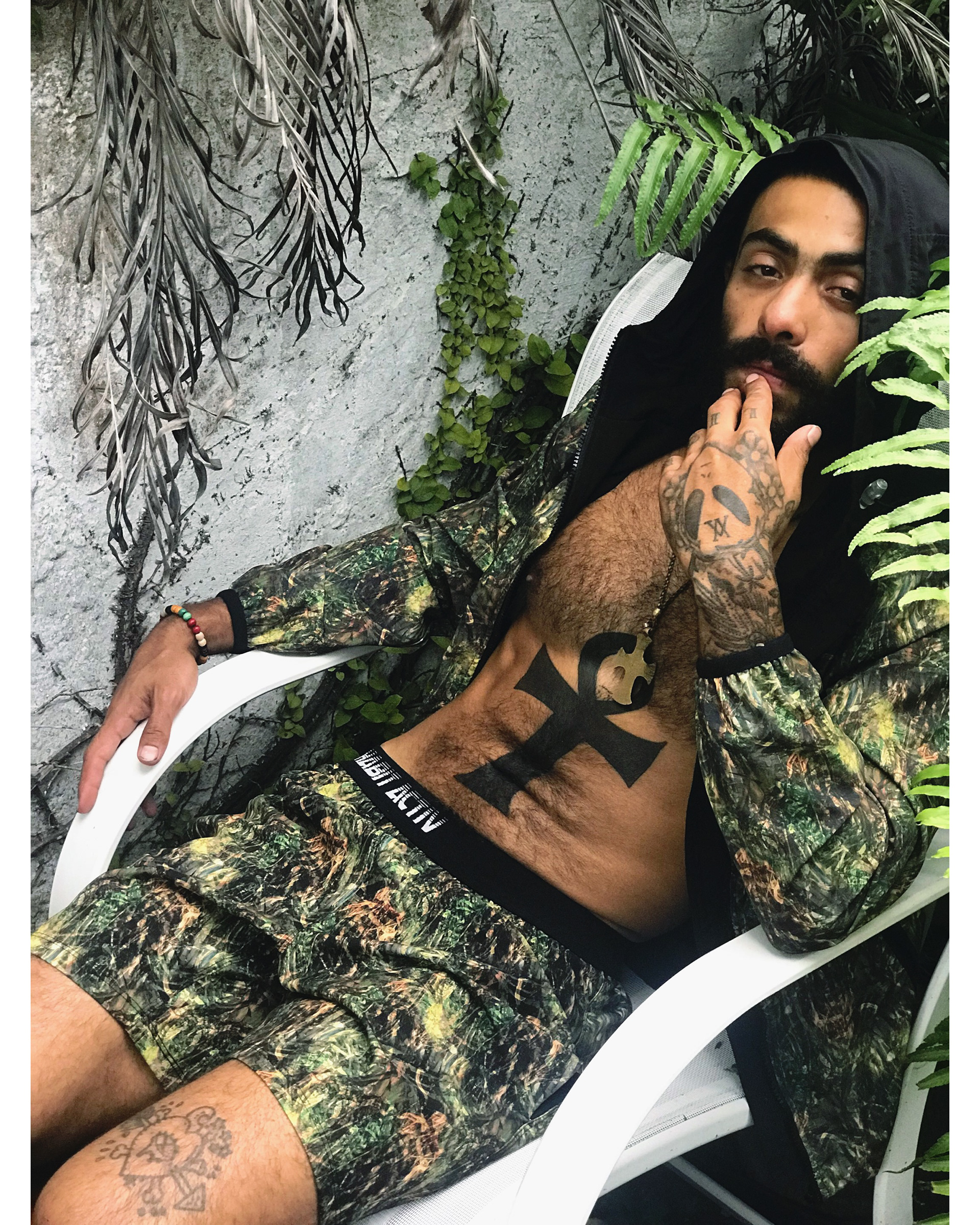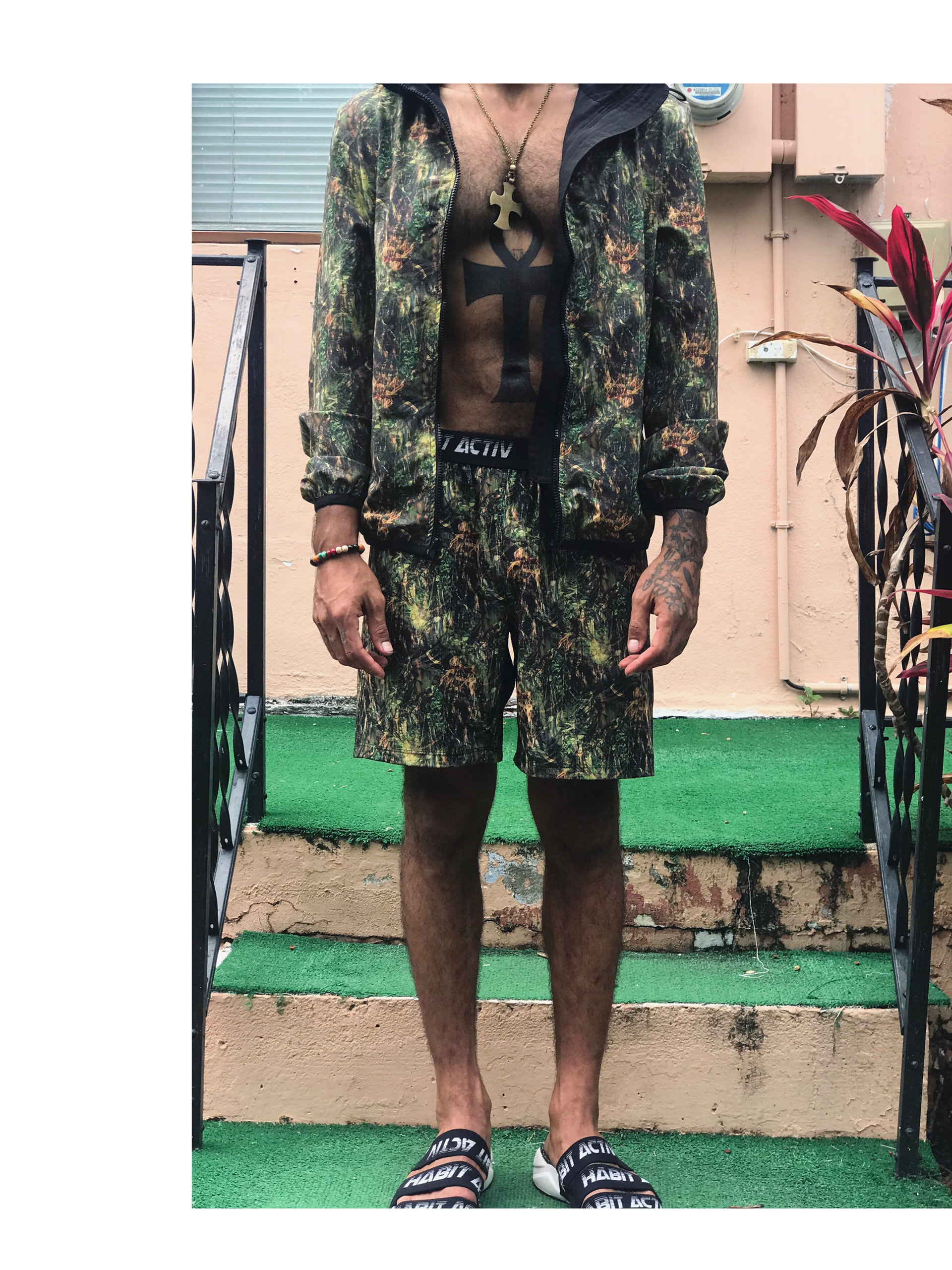 I really love the way Alex rocked these pieces- it felt natural, and custom fitted for him. 
The jacket he is wearing converts into a backpack - one of my favorite creations to date.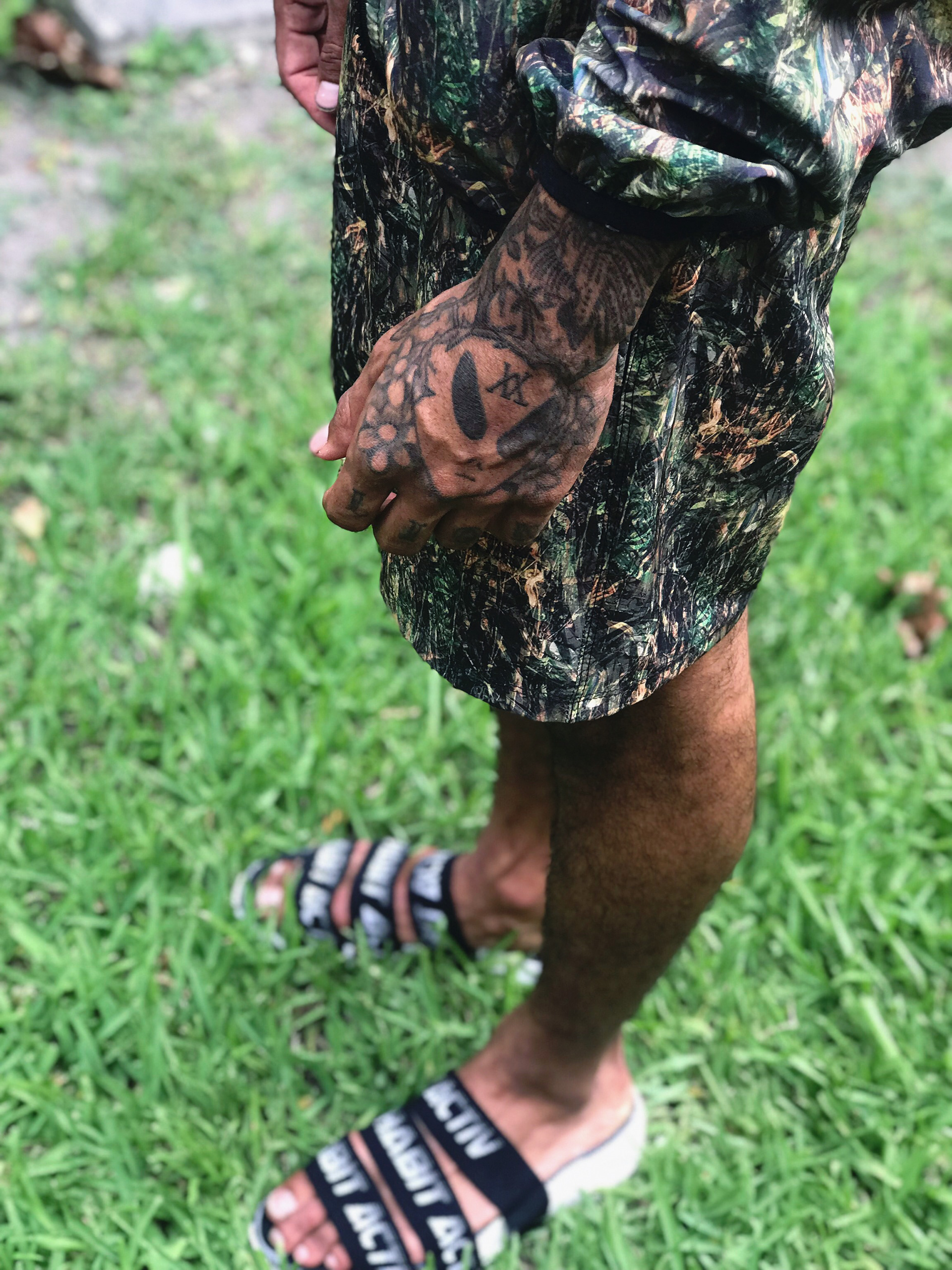 I made these slides by cutting a part a pair of my brother's old Nike Huaraches and sewing some branded elastic across them. I love these slides- if they were in my size I would definitely wear them more.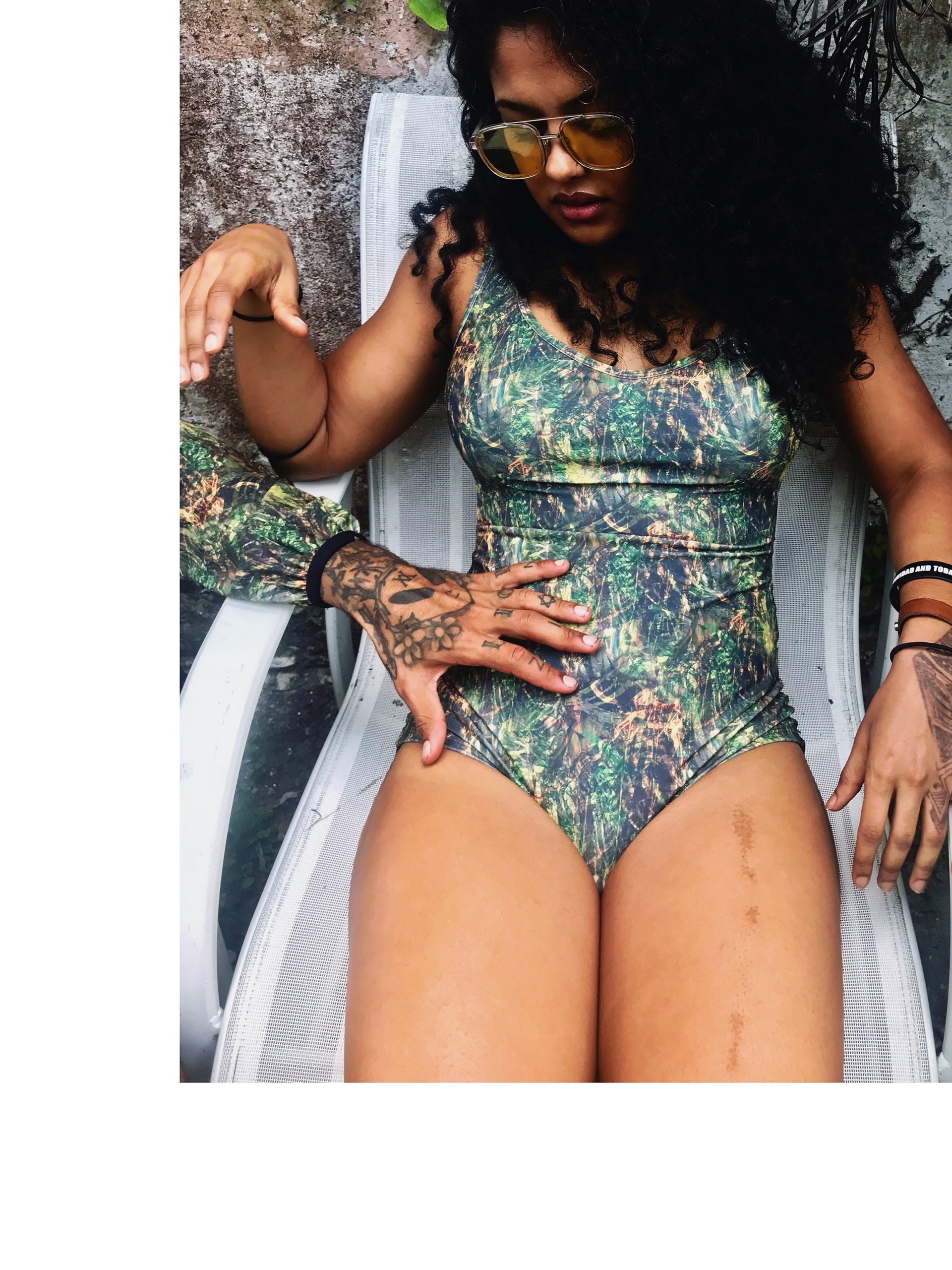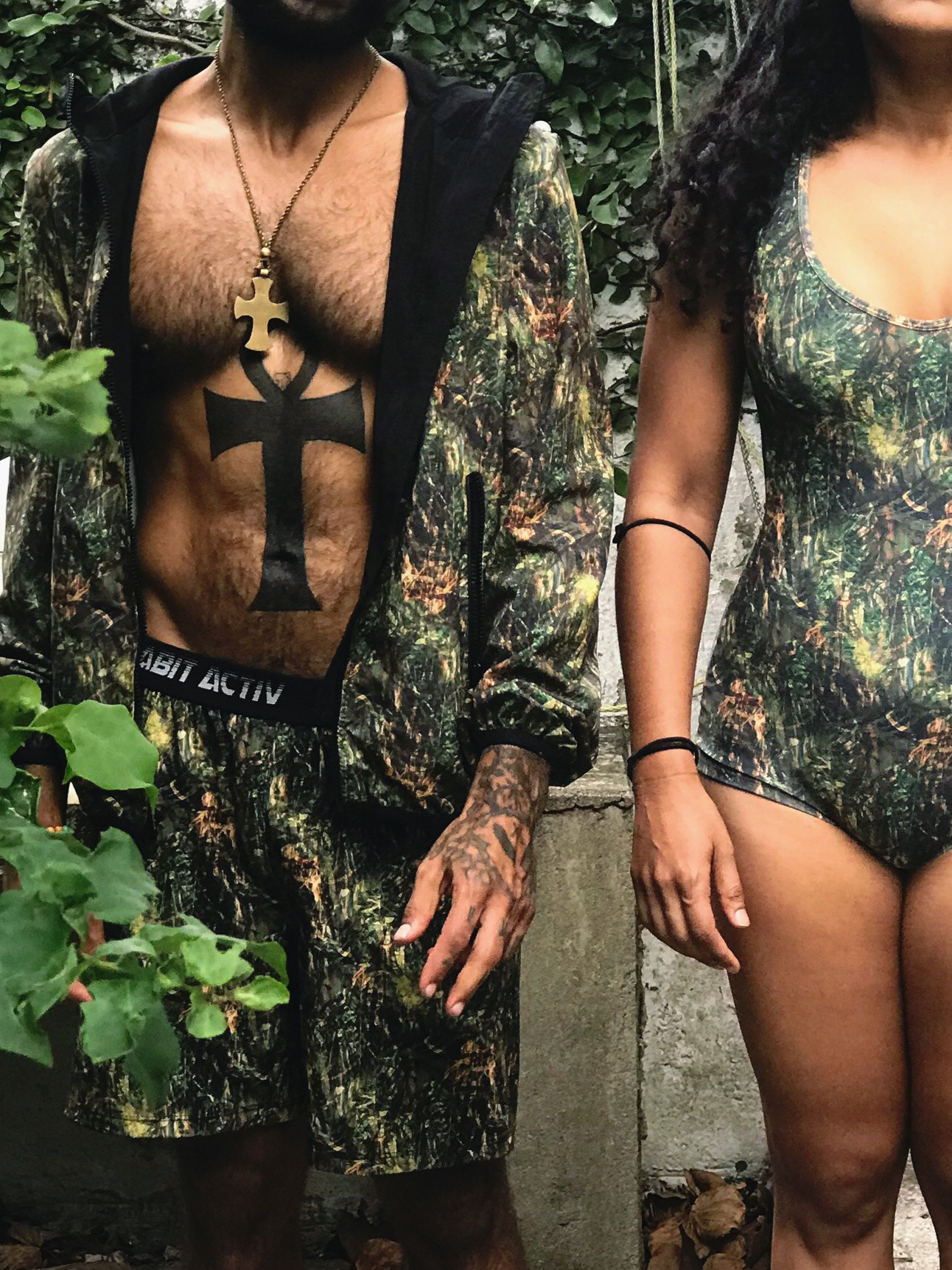 Biblical Narratives are a reoccurring theme in my work. After I shot these images I couldn't help but think about the creation story. The implications are straight forward, what did Adam and Eve look like, but more importantly, how do we break the cycle of guilt and shame that plagues our genetic coding?